Dates, Hing Mango, Garlic Ginger Green Chilli Pickle Combo
100% Homemade Taste
Pure Mustard Oil
Low Sodium
Less Oil
No Vinegar
1.5 years Shelf Life
This amazing combo has 3 pickles-
Dates Pickle

 

– our top-selling pickle
This is our top-selling pickle which is a perfect combination of sweet-sour-spicy and packs a punch like no other pickle. This is one of the most unique and healthy pickles of India.
Hing Mango Pickle – mango with a twist
Loaded with the strong flavour of hing, this pickle is a force to be reckoned with. The tastiness of mango pickle combined with the digestive benefits of hing, Aweri's Hing-Mango pickle is a potent taste enhancer.
Garlic-Ginger-Green Chilli Pickle – A 3 in 1 tasty delight
Why just have one pickle when you can get three? This combination of garlic, ginger, and green chilli is the perfect spicy kick that one needs with their meal.
Our products are handmade the traditional way using the best ingredients and oil so that every bite feels just like home.
All pickles have a shelf life of 18 months
View full details
We can optionally add additional description to our product options/variants here. Ex: Weight/Size guides, or other common questions.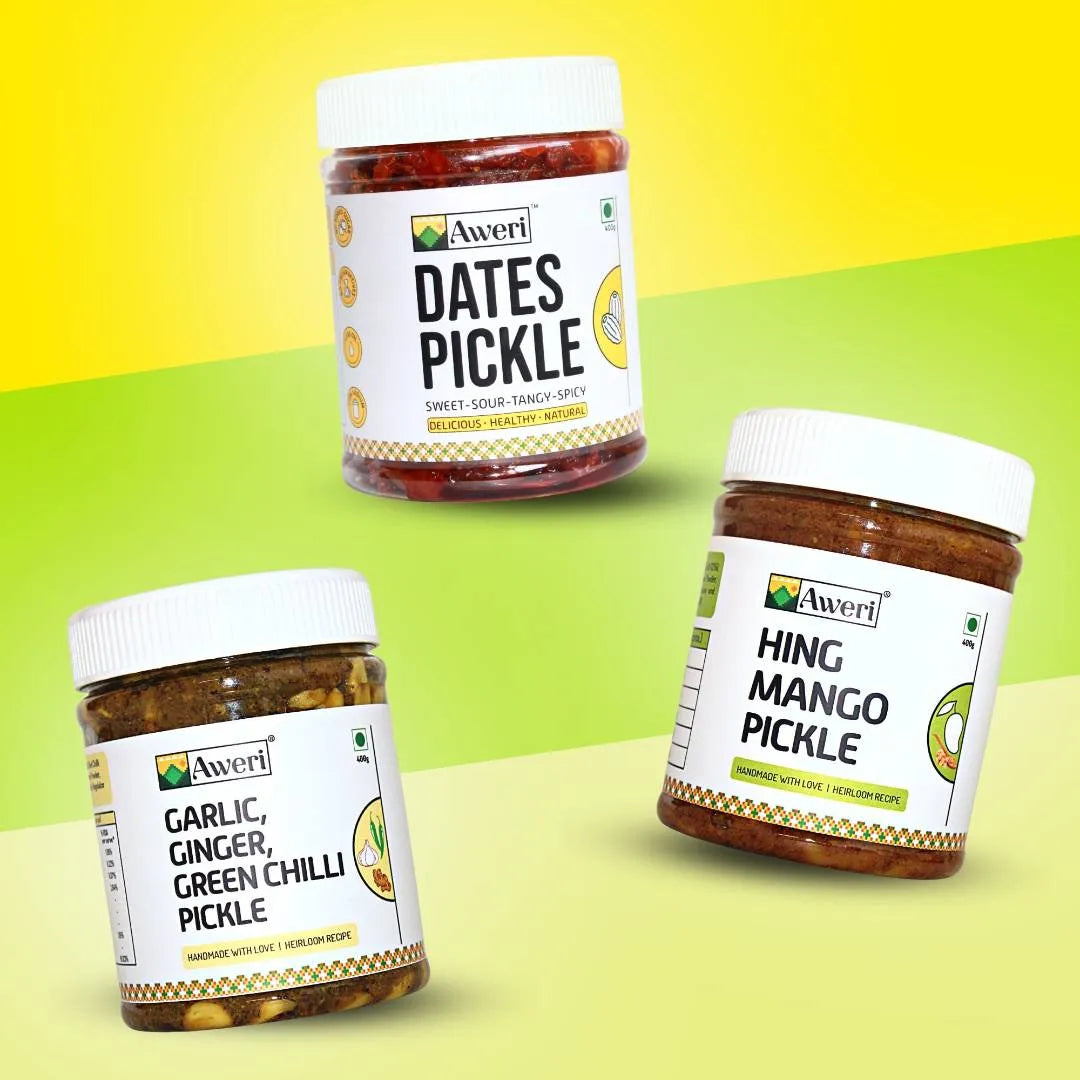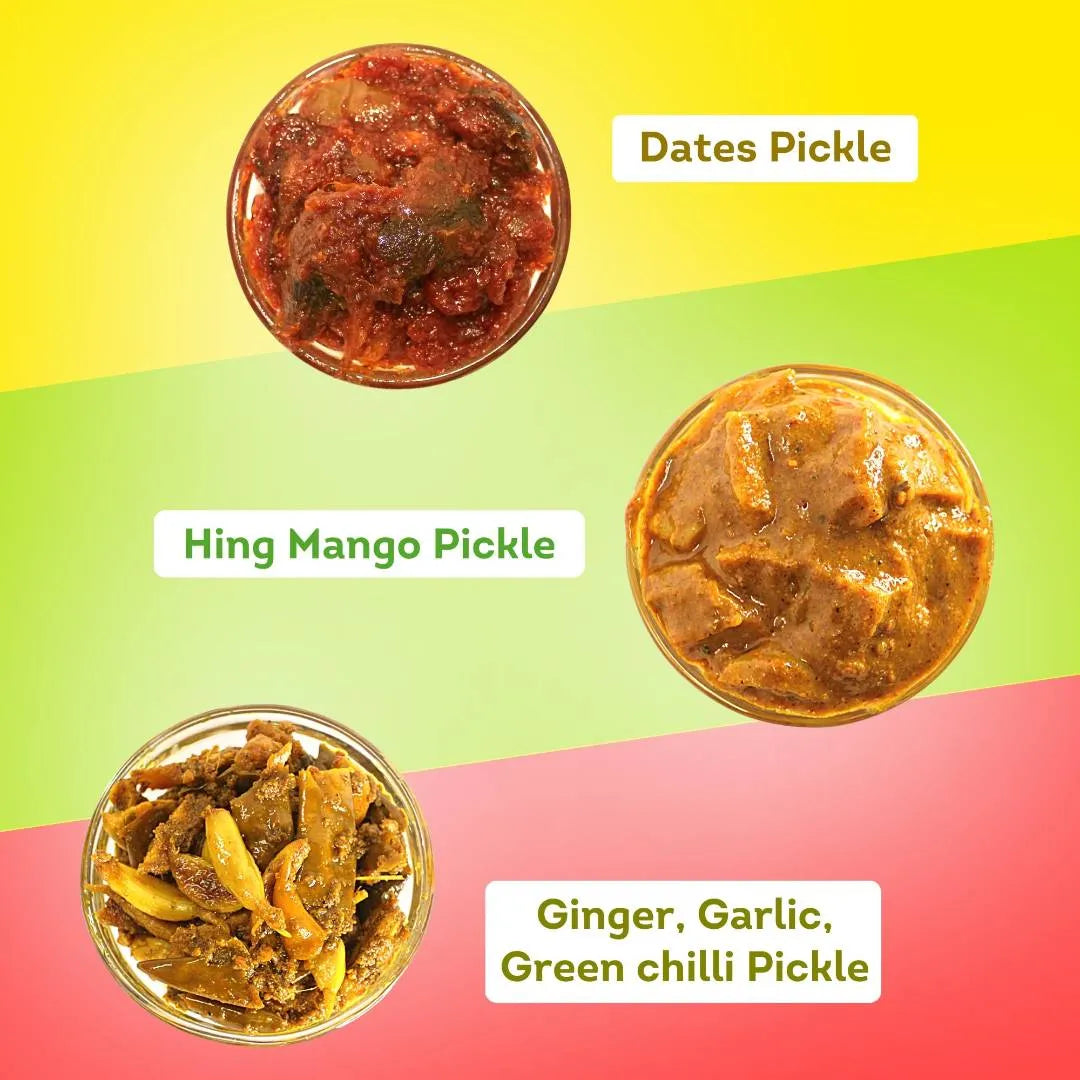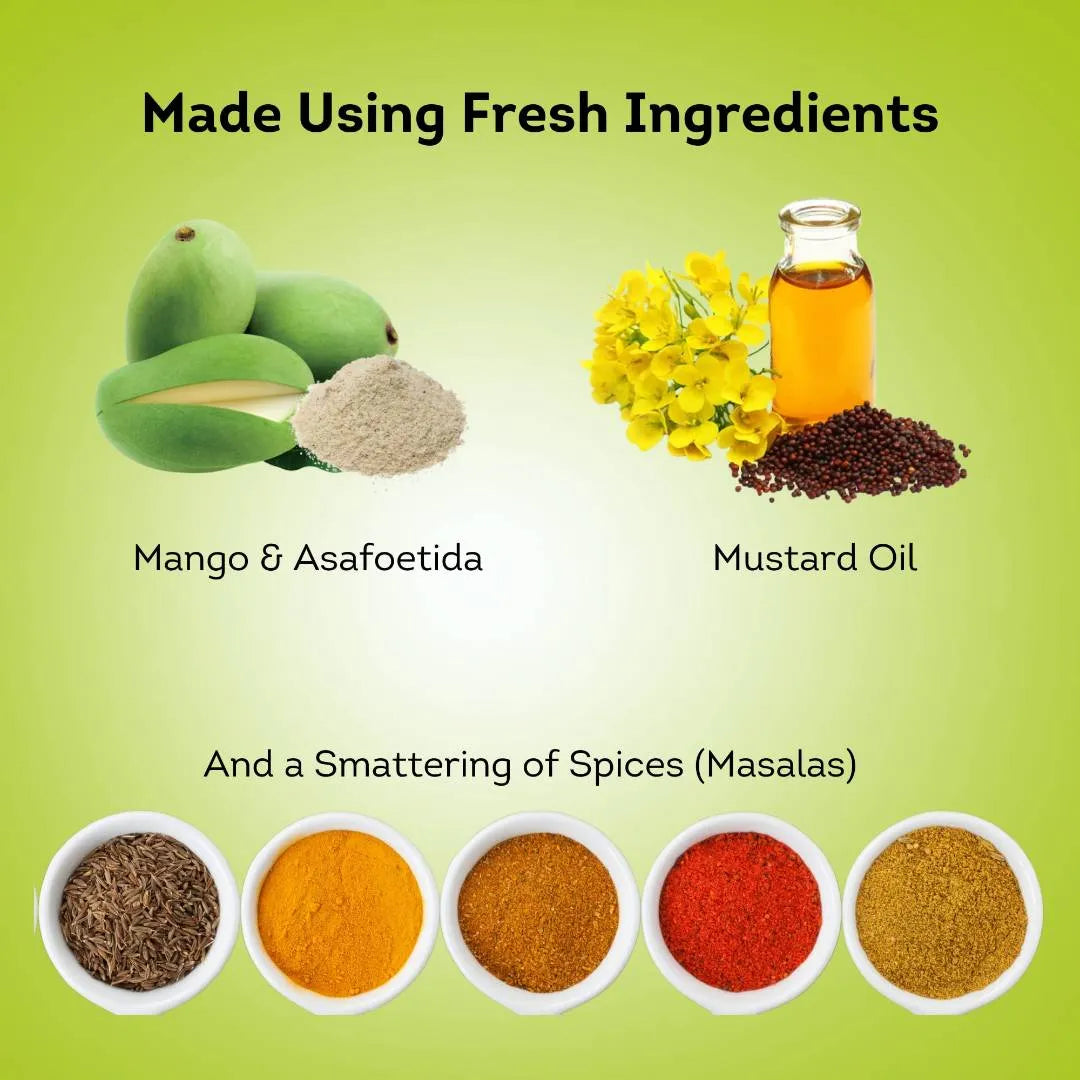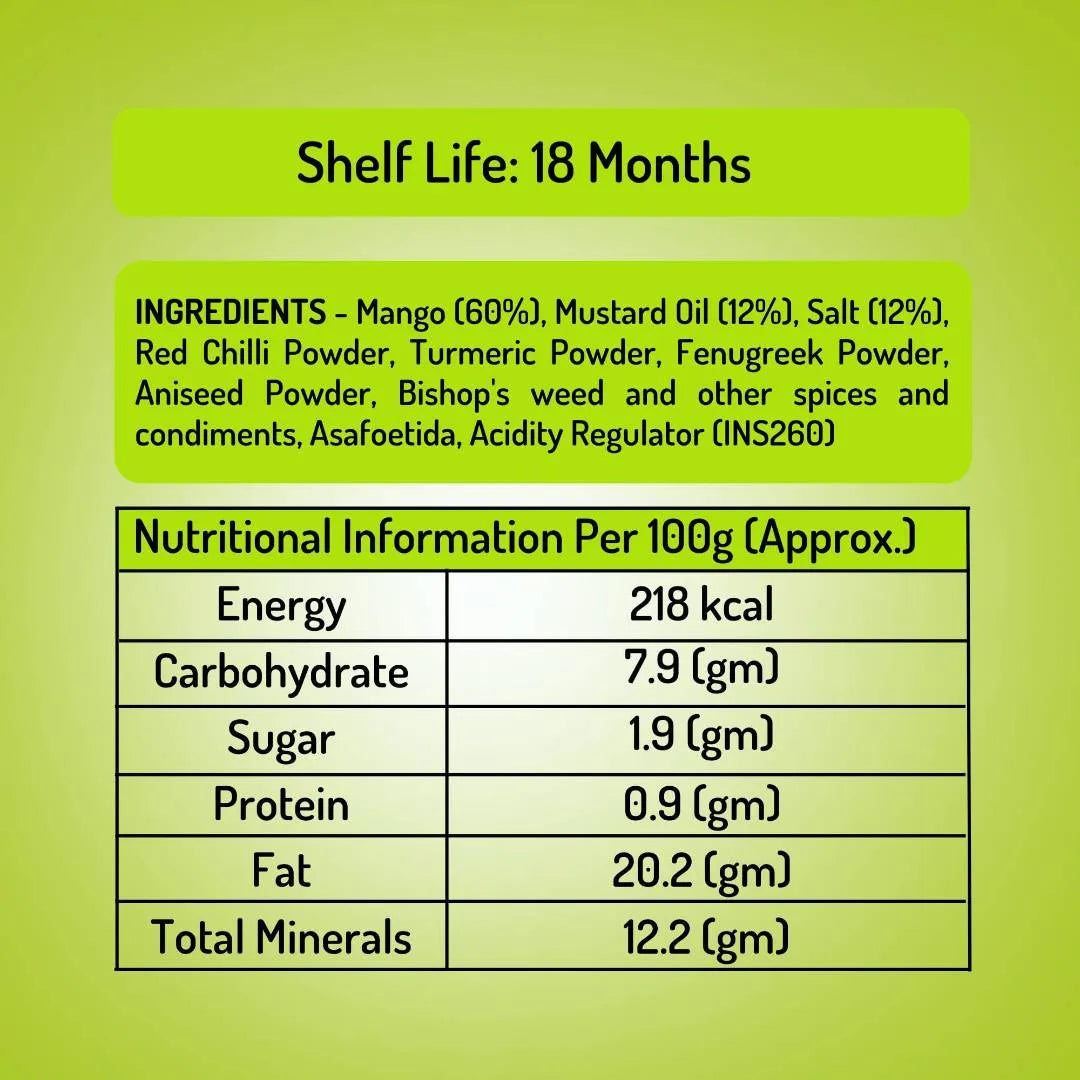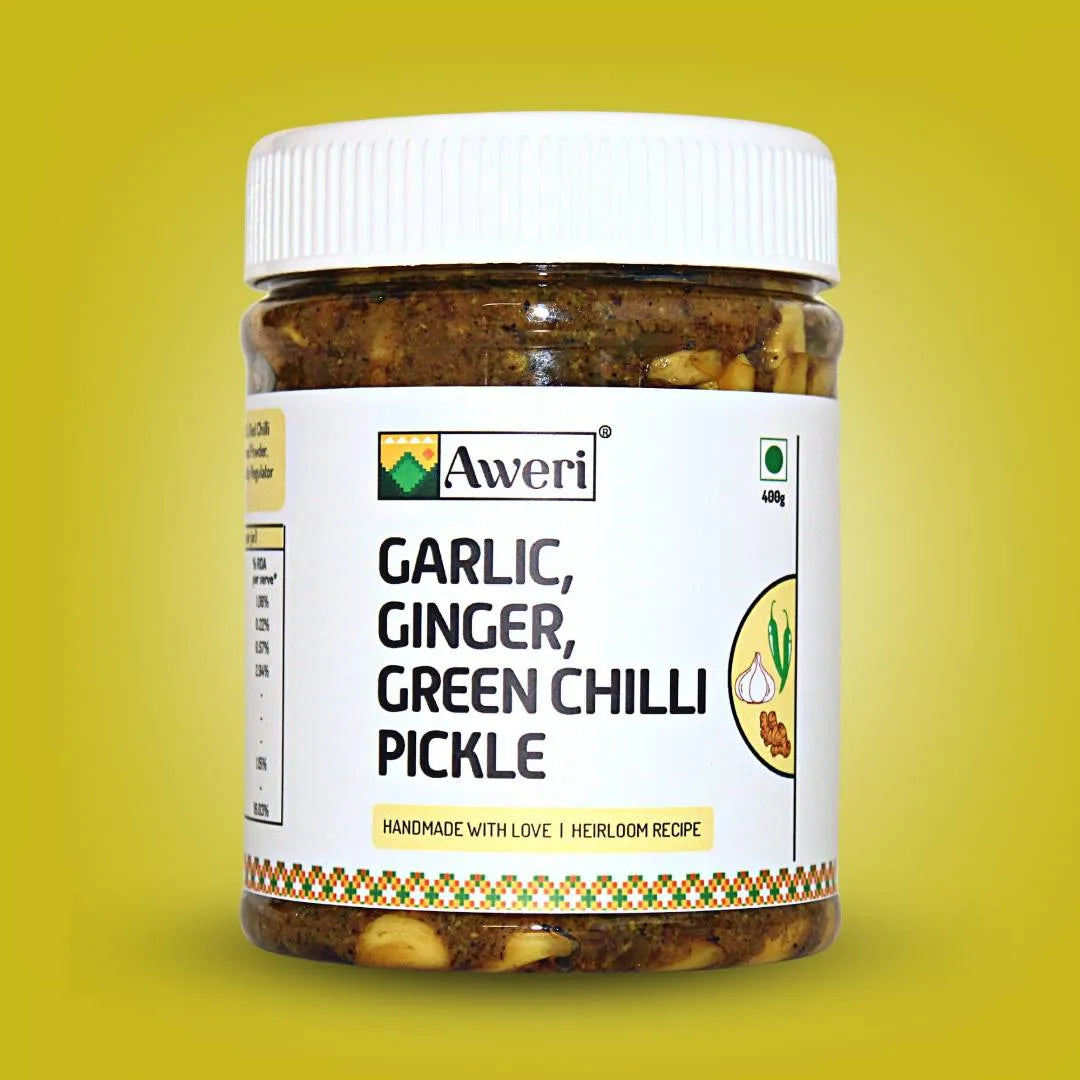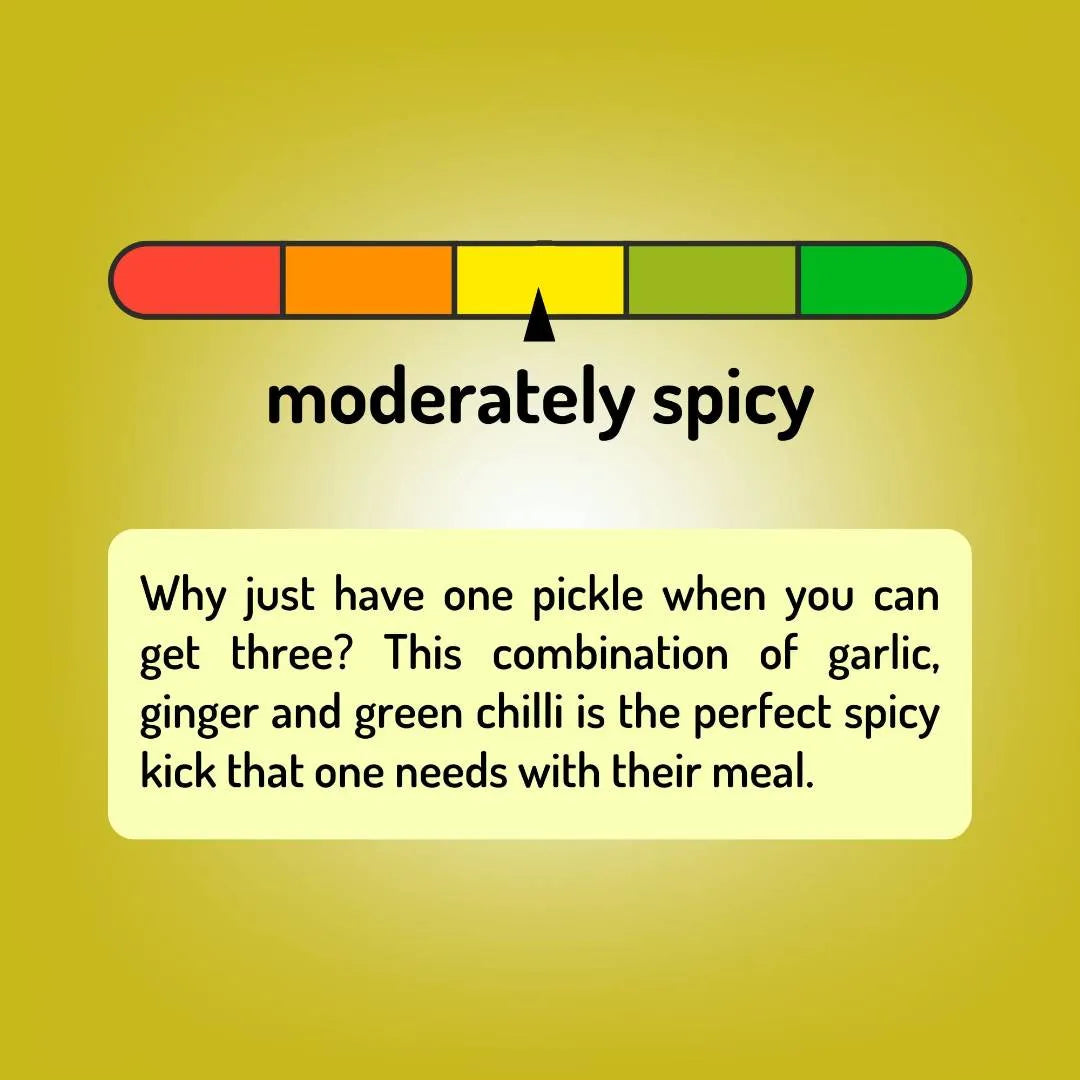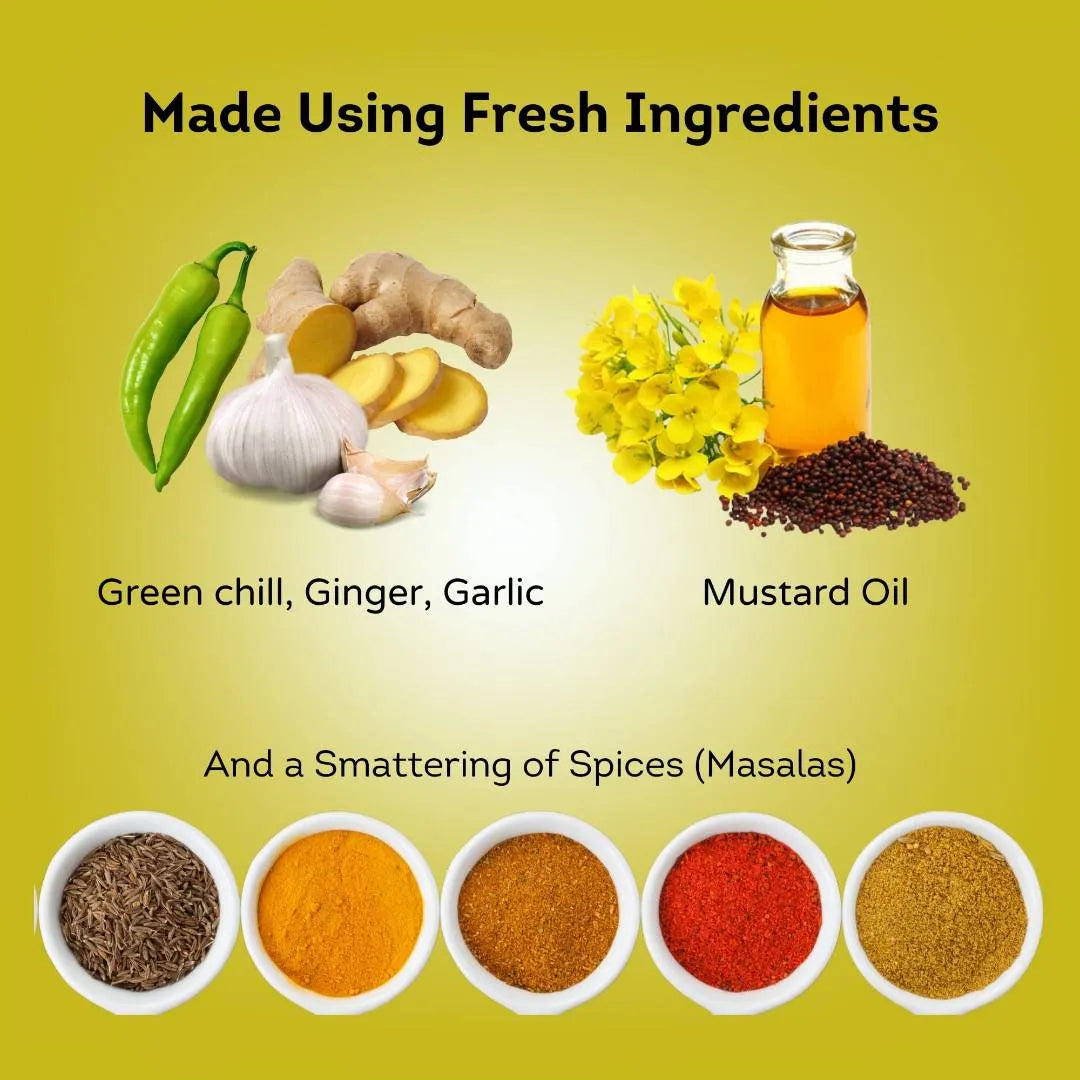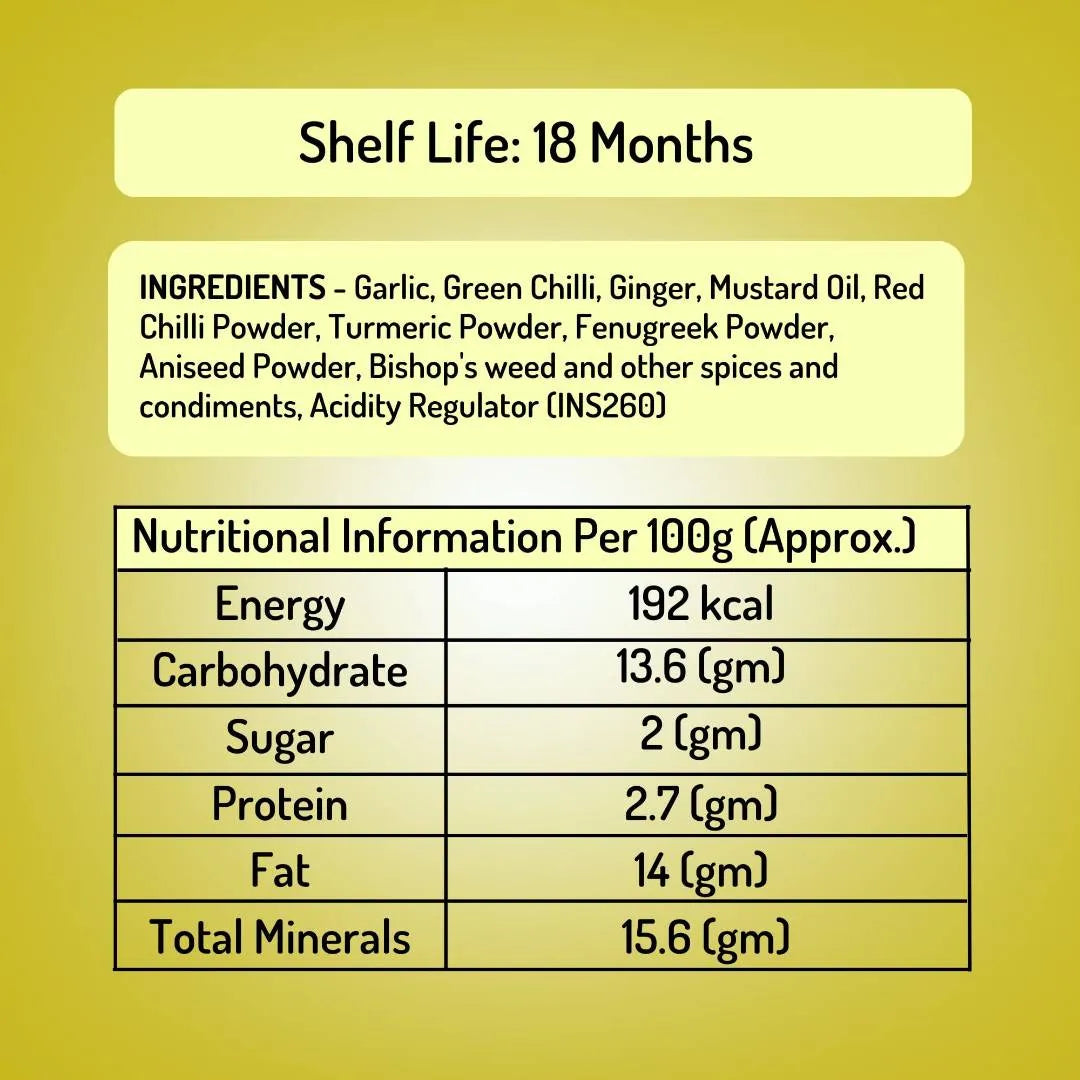 Dates, Hing Mango, Garlic Ginger Green Chilli Pickle Combo
Customers love our pickles!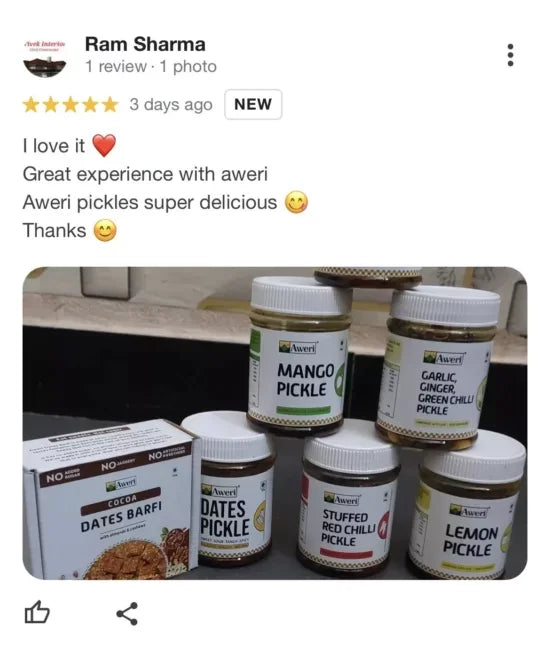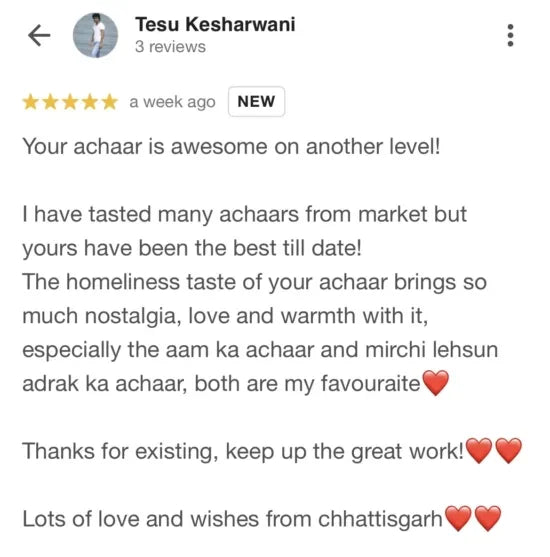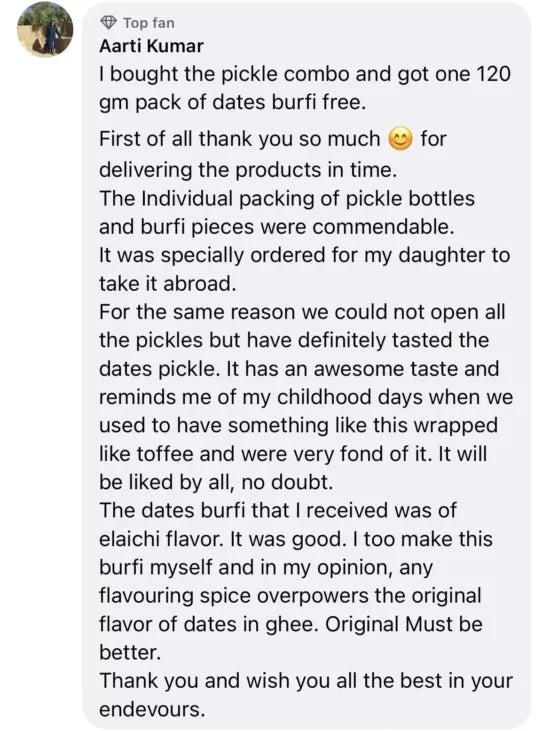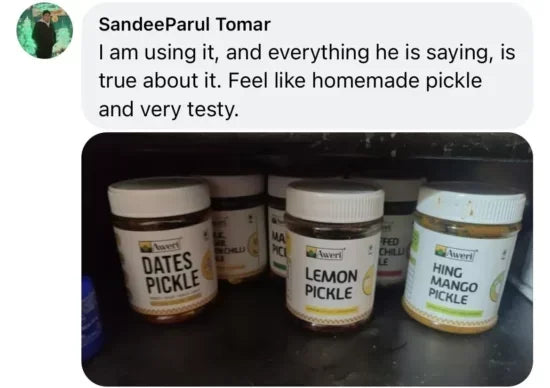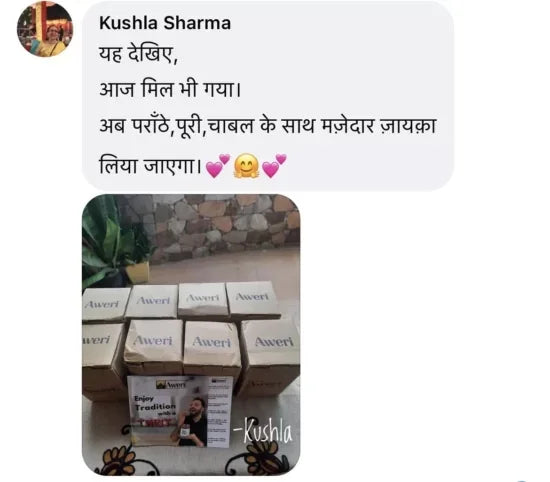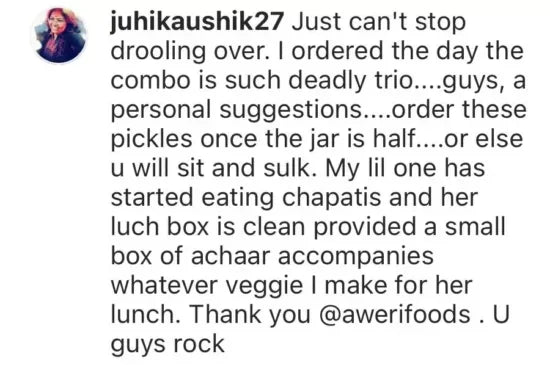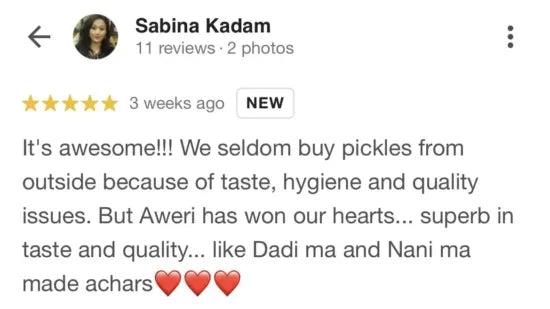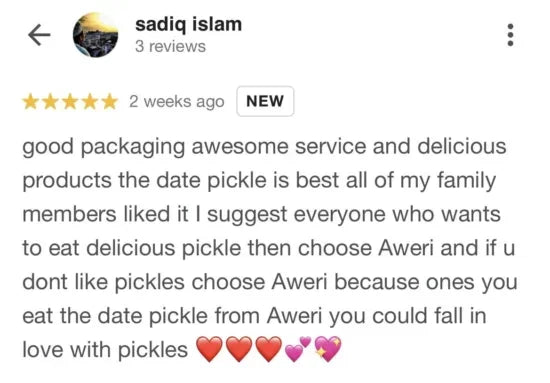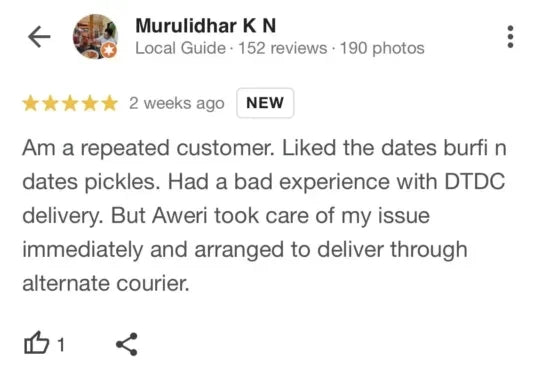 You will love this too...