Dates Pickle - Assorted Baked Mathri Snacking Combo
Pure Mustard Oil
No Preservative
No Frying, No Added Sugar
No Refined Flour
3 Months Mathri Shelf Life
1 Year Pickle Shelf Life
Looking for a snack that's both delicious and healthy? Meet Aweri's Dates Pickle & Baked Mathri snacking combo – the perfect snack for your taste buds.
This combo contains our famous Dates pickle or "khajoor ka achaar" which is the taste of the hilly Indian state of Himachal Pradesh in a jar.It's made of premium seedless dates (52%), Juice of hill lemons (galgals)(38%), which are rare to find, and a smattering of spices like – turmeric (haldi), red chilli (laal mirchi), carom seeds (ajwain), fenugreek seeds (methi). We use mustard oil (sarso ka tel) to both cook and preserve the pickle for a longer shelf life.
Our pickle is home-made, has no added sugar, has no added preservatives, is made with less oil, has low sodium, is a natural and healthy product.
The pickle tastes sweet-sour-tangy with a kick of spice and pairs well with paranthas, khichdi, curd rice, matthi and all regular Indian meals. You'll definitely find yourself reaching out for this jar because our dates pickle makes every meal Aweri special meal!
and
Our tasty & healthy Baked Mathris. Say goodbye to traditional mathris that are deep-fried in oil and hello to a crispy, a baked treat made with all wheat flour and sooji. With no refined flour and no frying, you can indulge in this guilt-free snack full of flavour. This box contains 6 amazing flavours:
Plain

Methi

Ajwain

Peri Peri

Italian Herbs

Achari
Enjoy our mathris anytime, anywhere – whether on the go or taking a break at home.So what are you waiting for? Try Aweri's Baked Mathri today and discover the joy of a delicious and nutritious snack!
Shelf life of the pickle is 12 months. Pickle is packed in PET jar which is re-usable and can be recycled! 😊
Shelf life of baked mathris is 3 months. All pieces are vacuum packed for freshness & crispness
View full details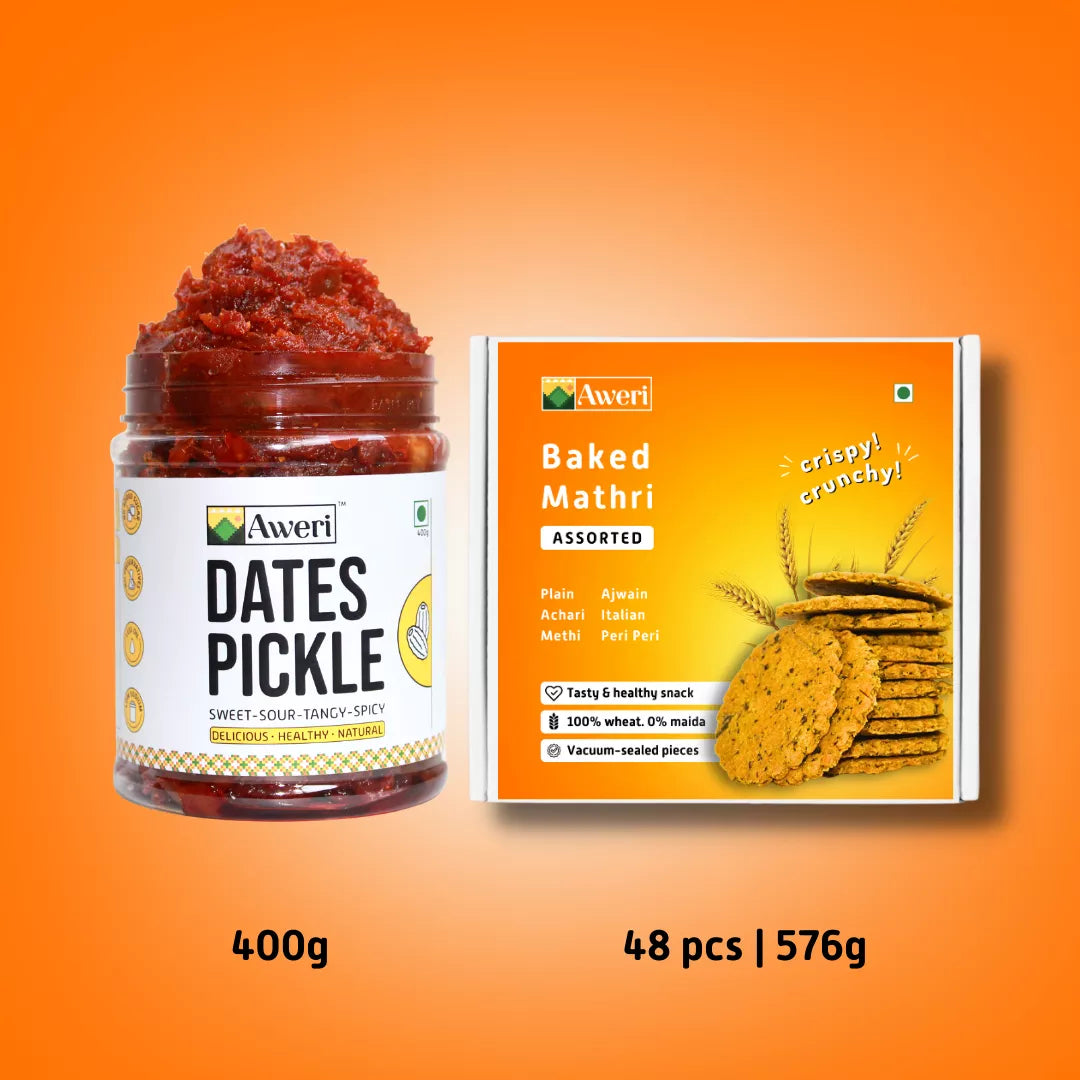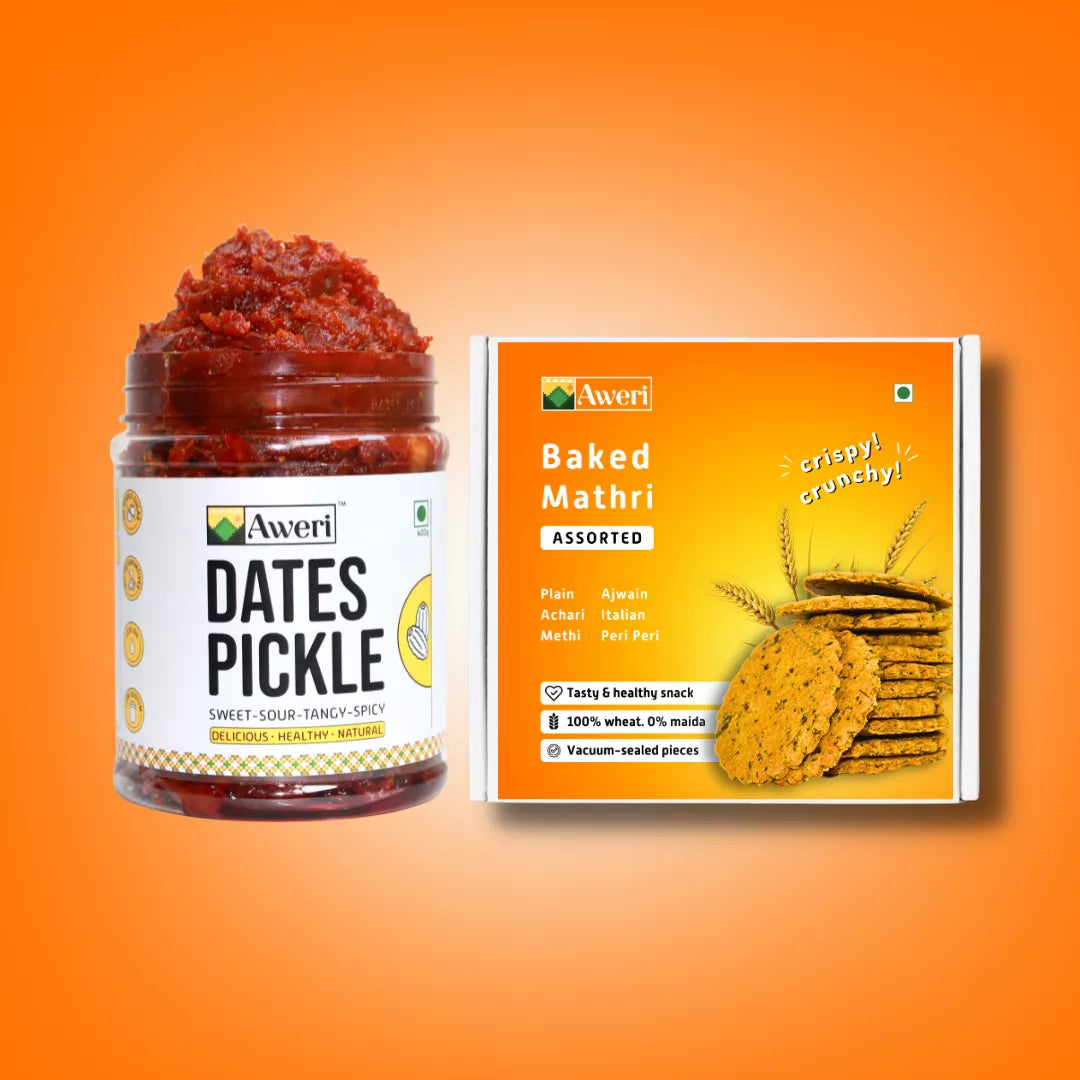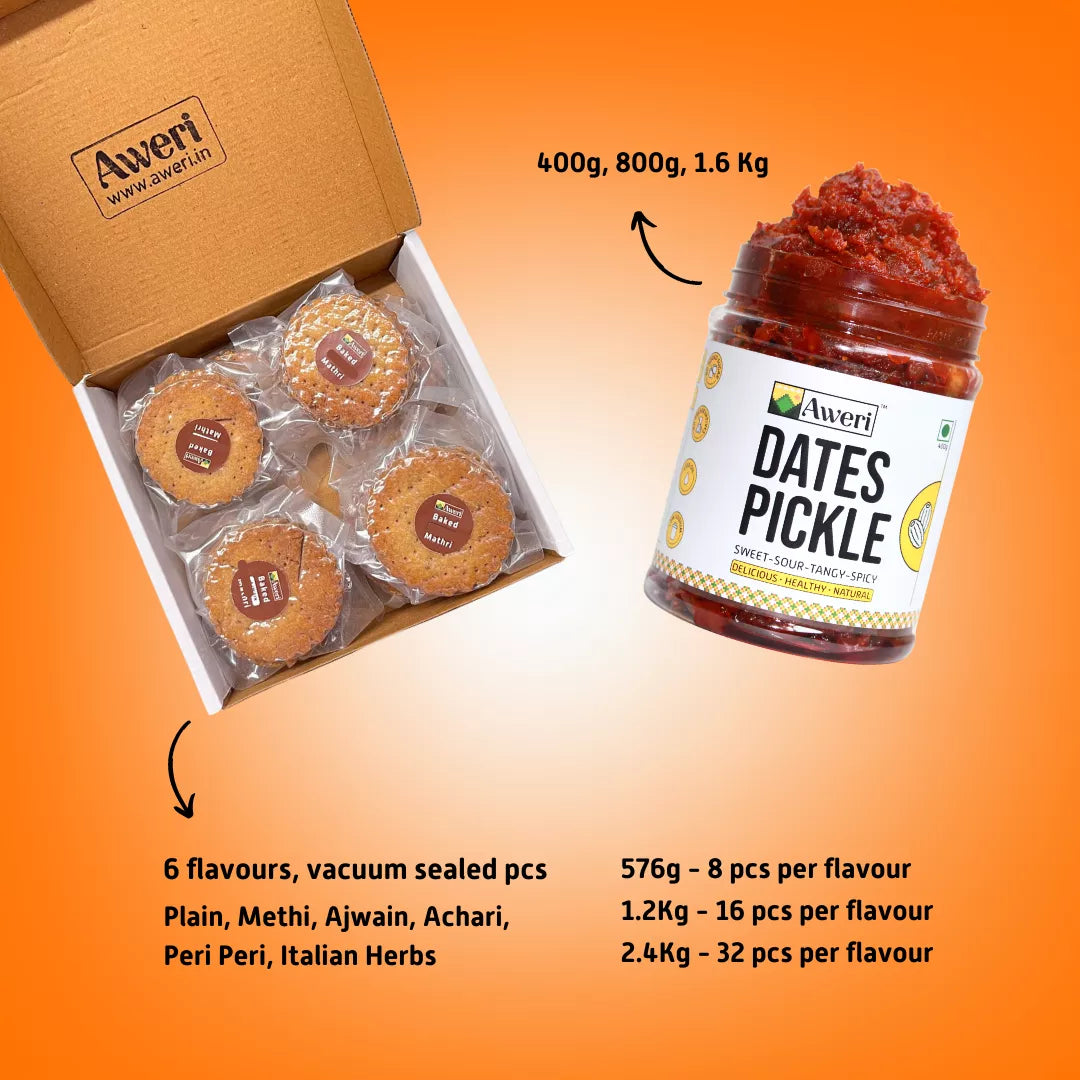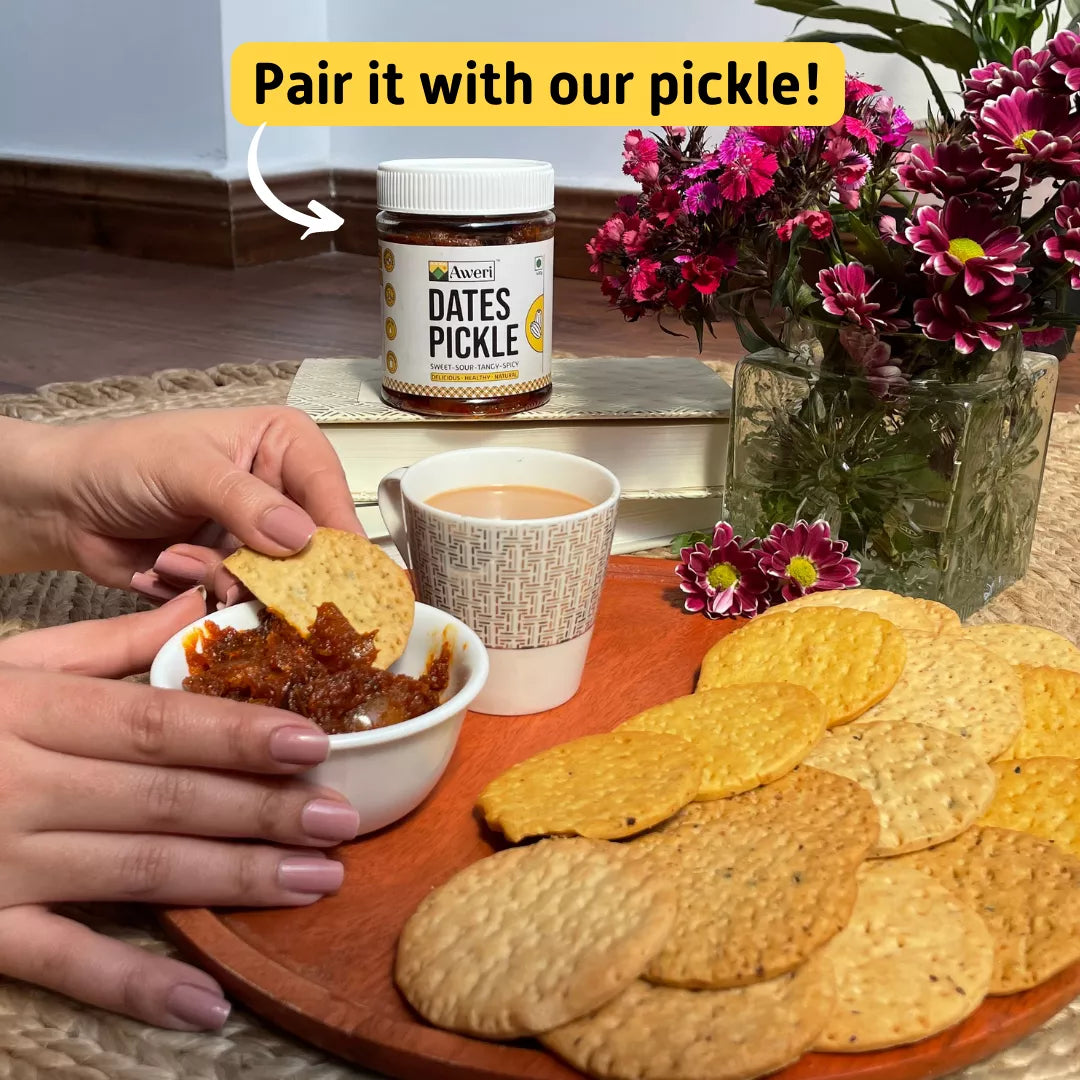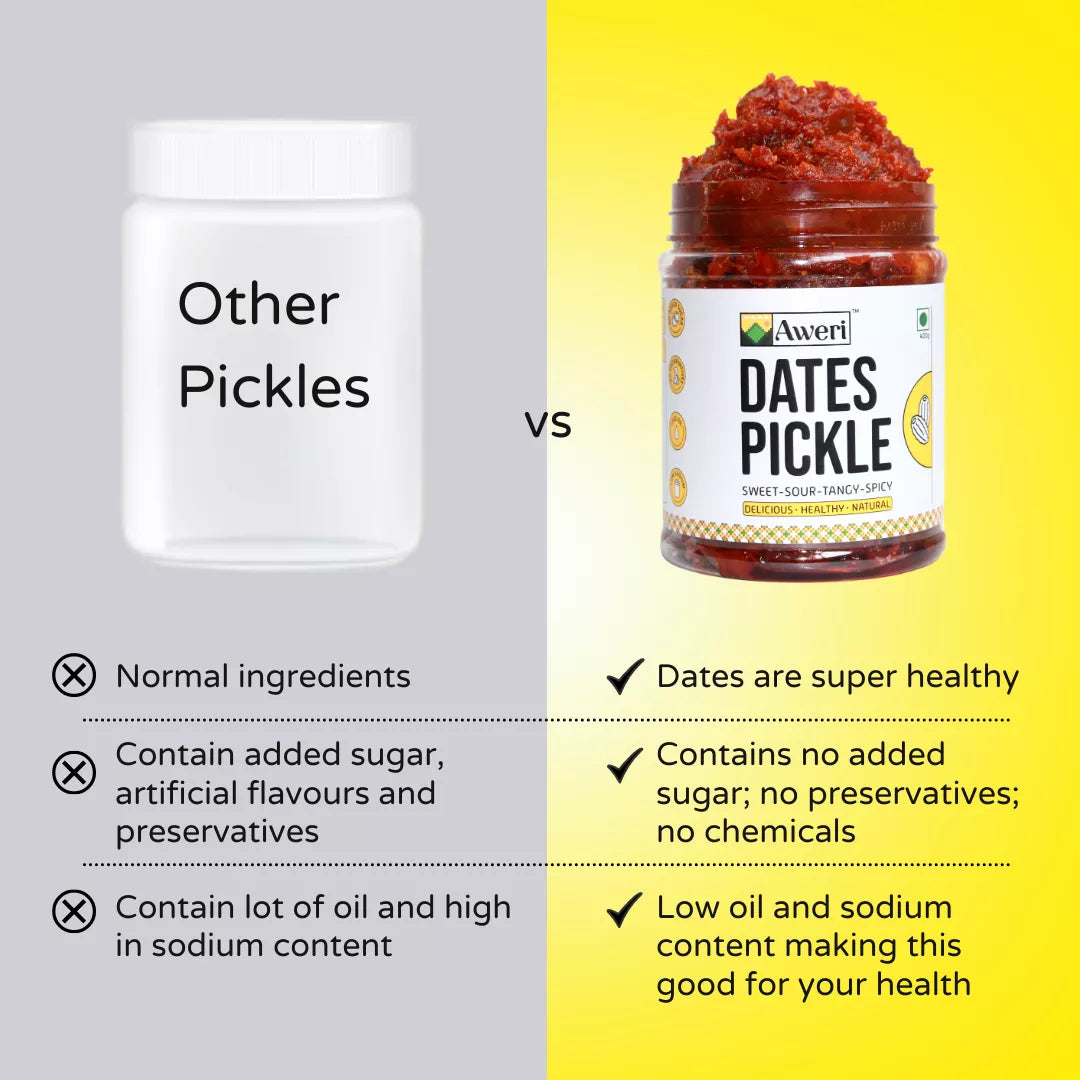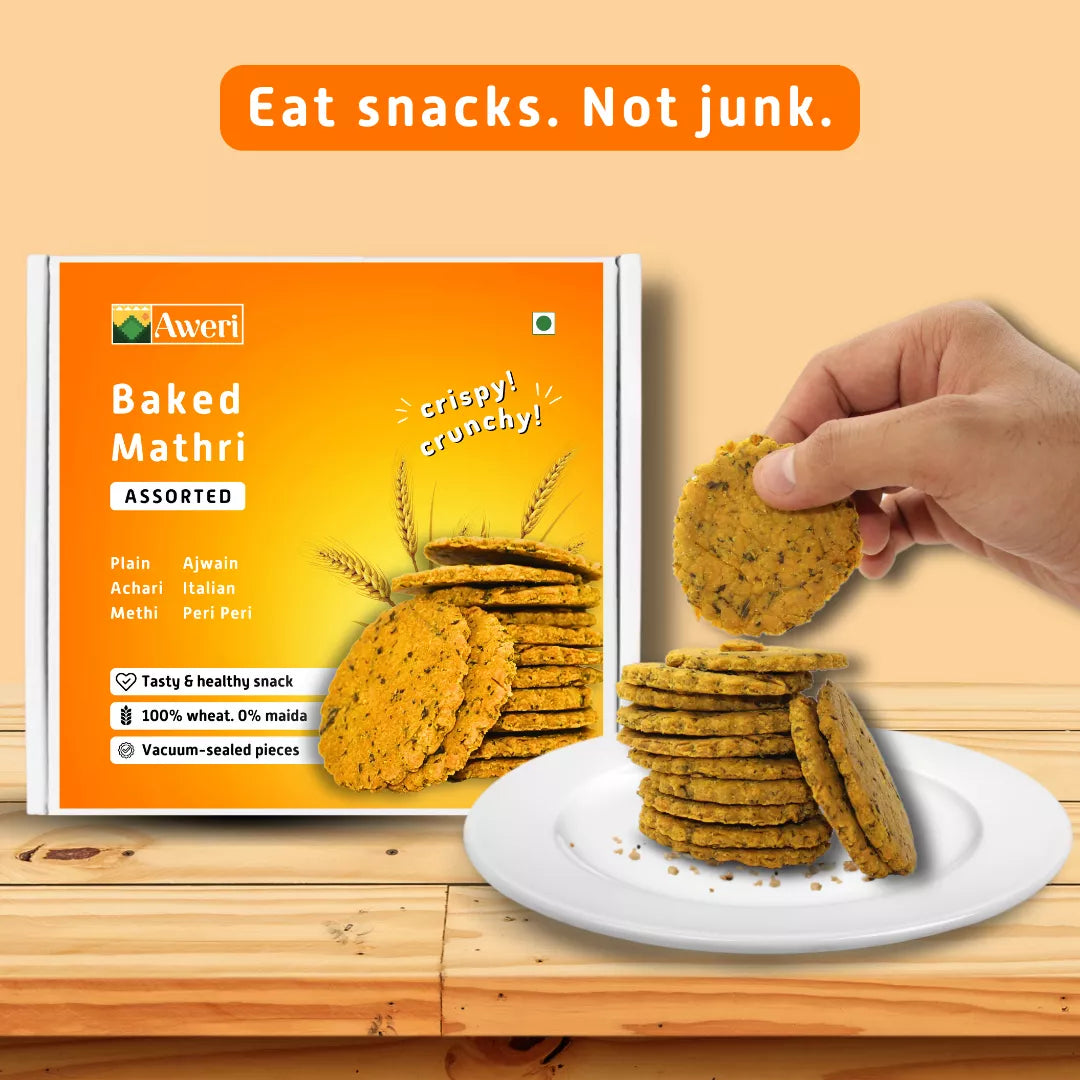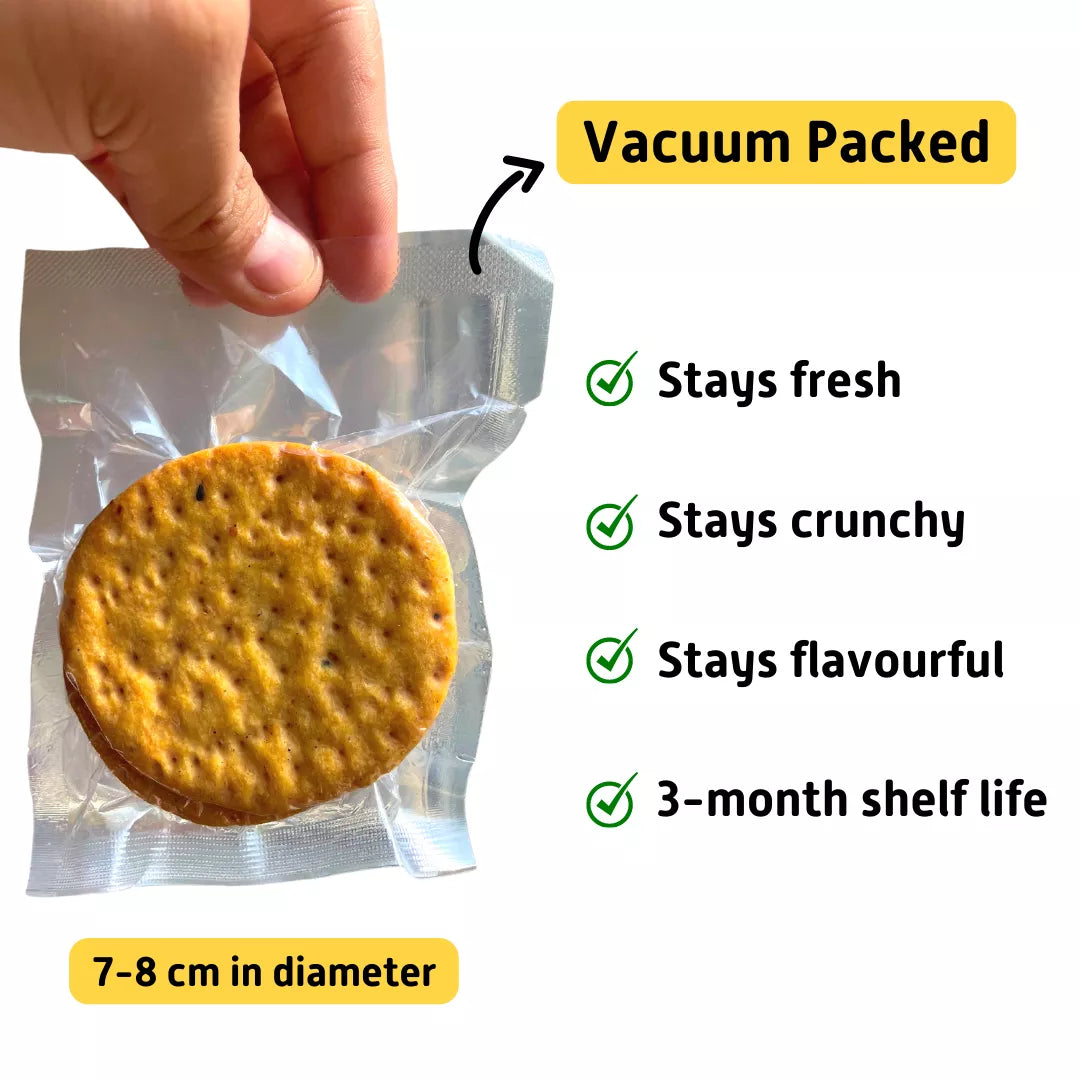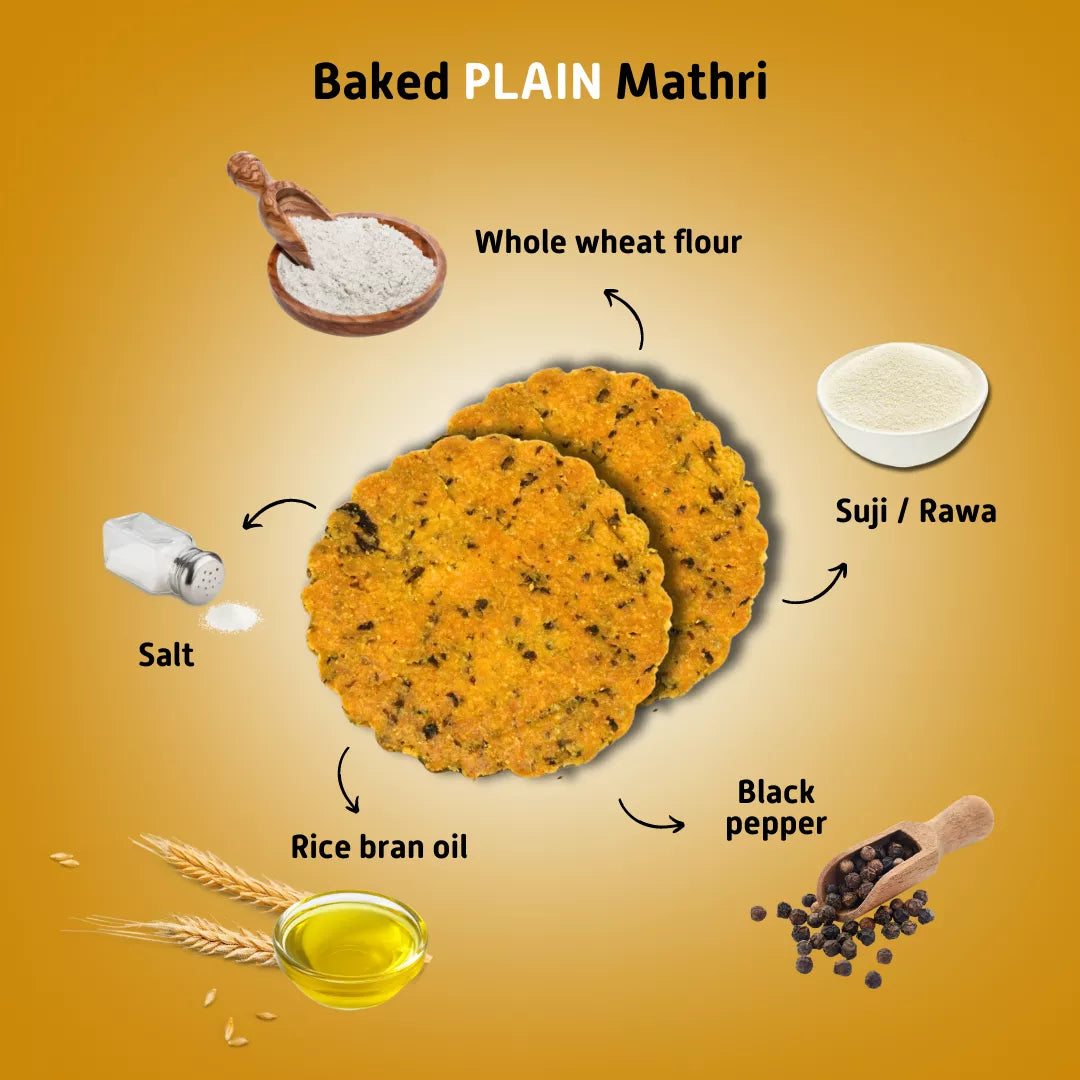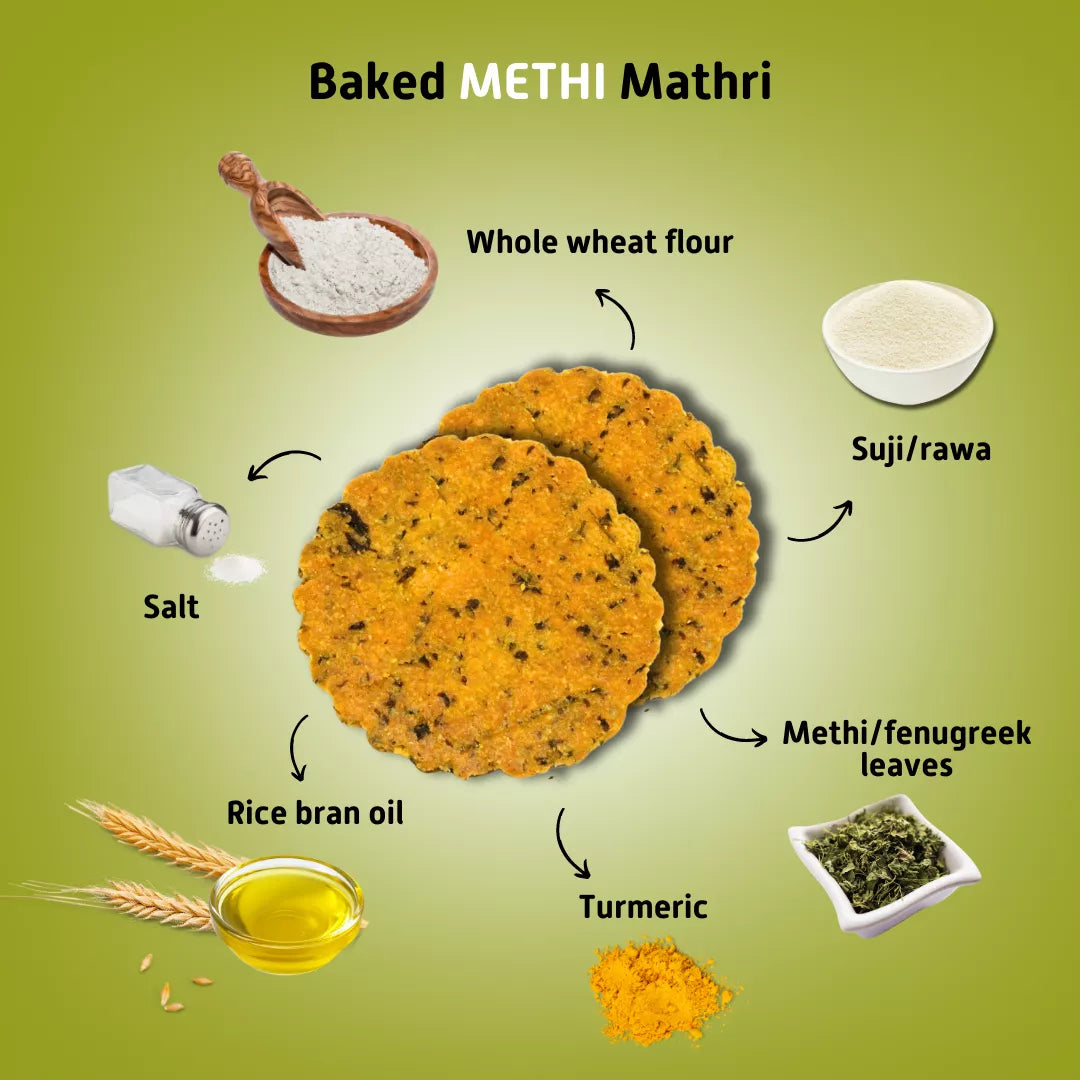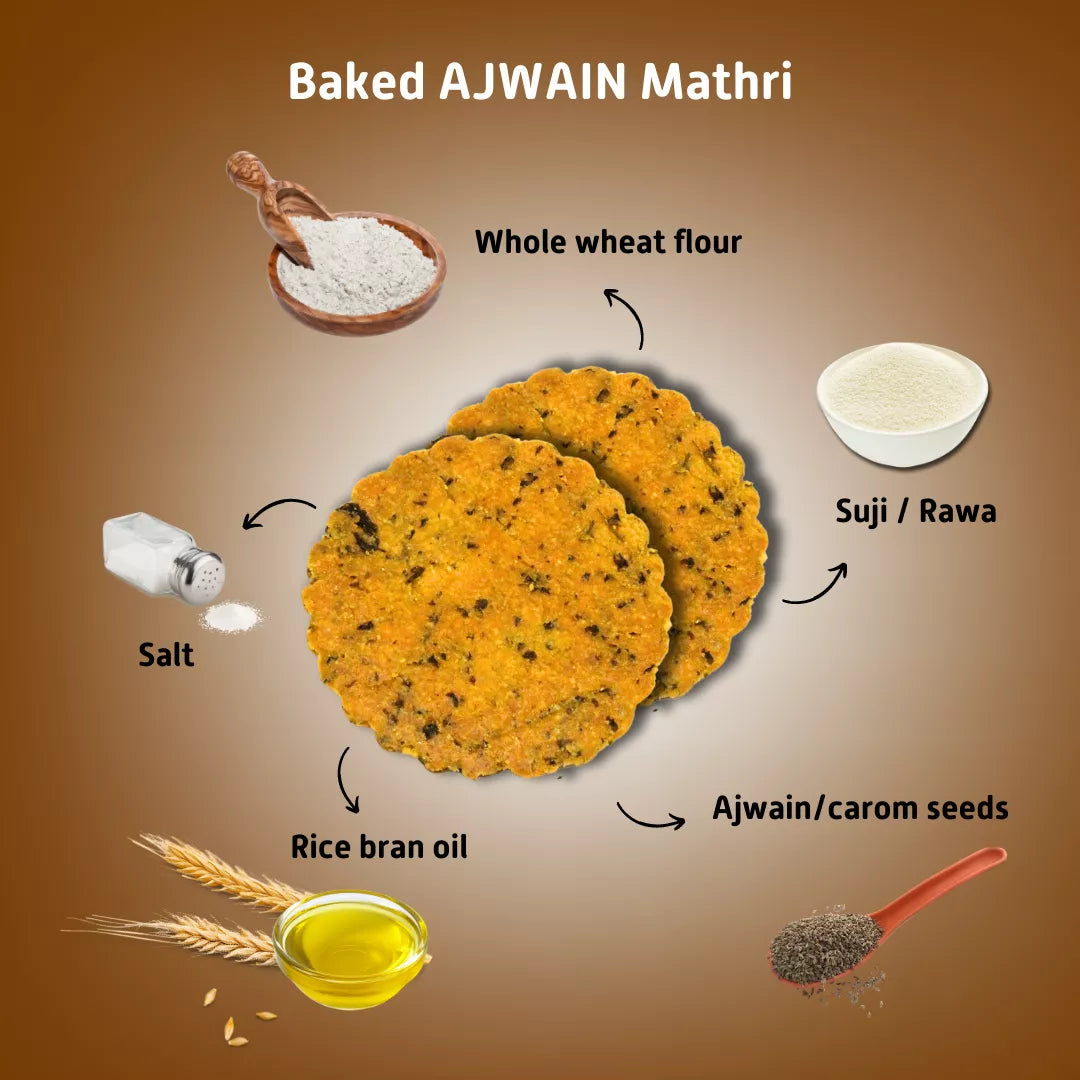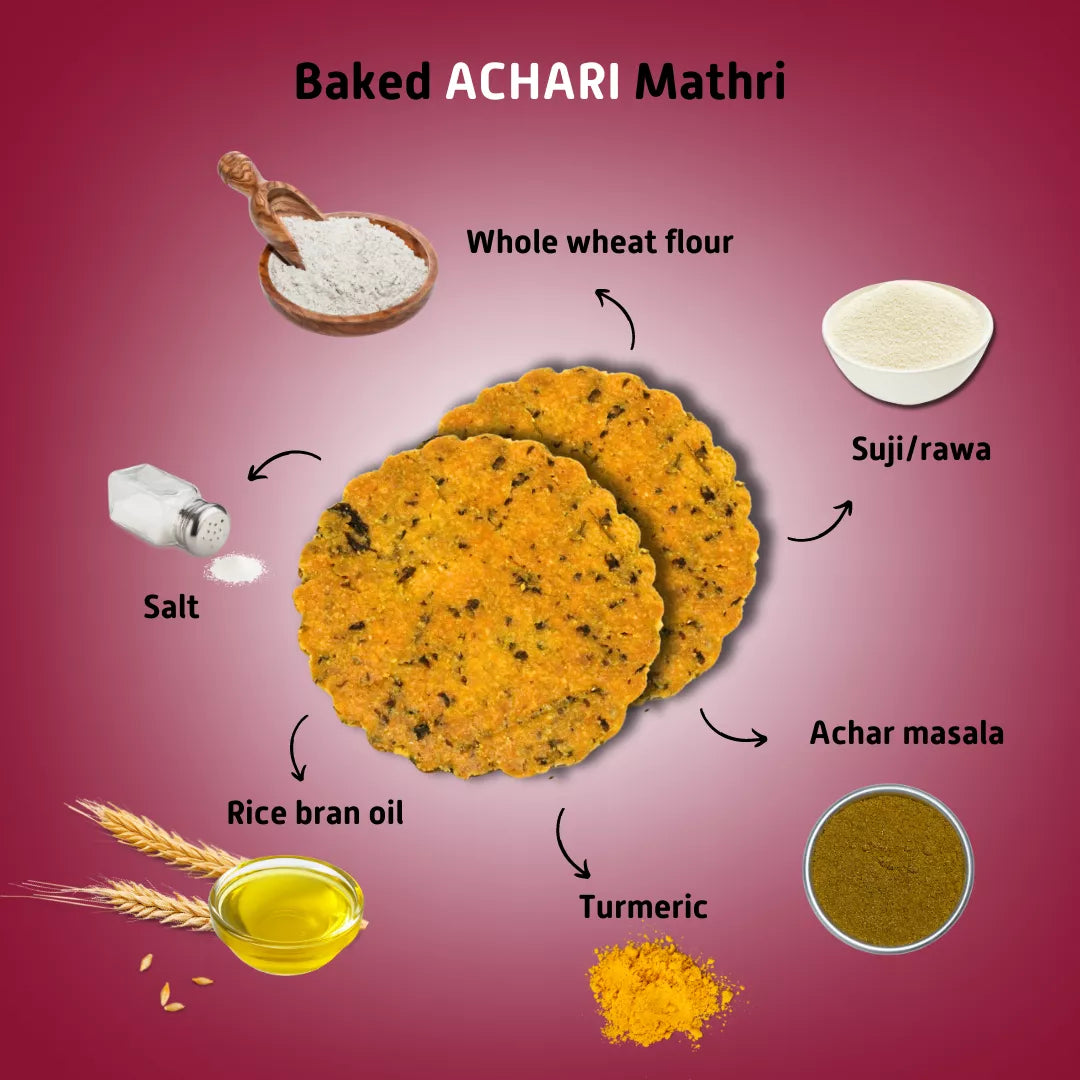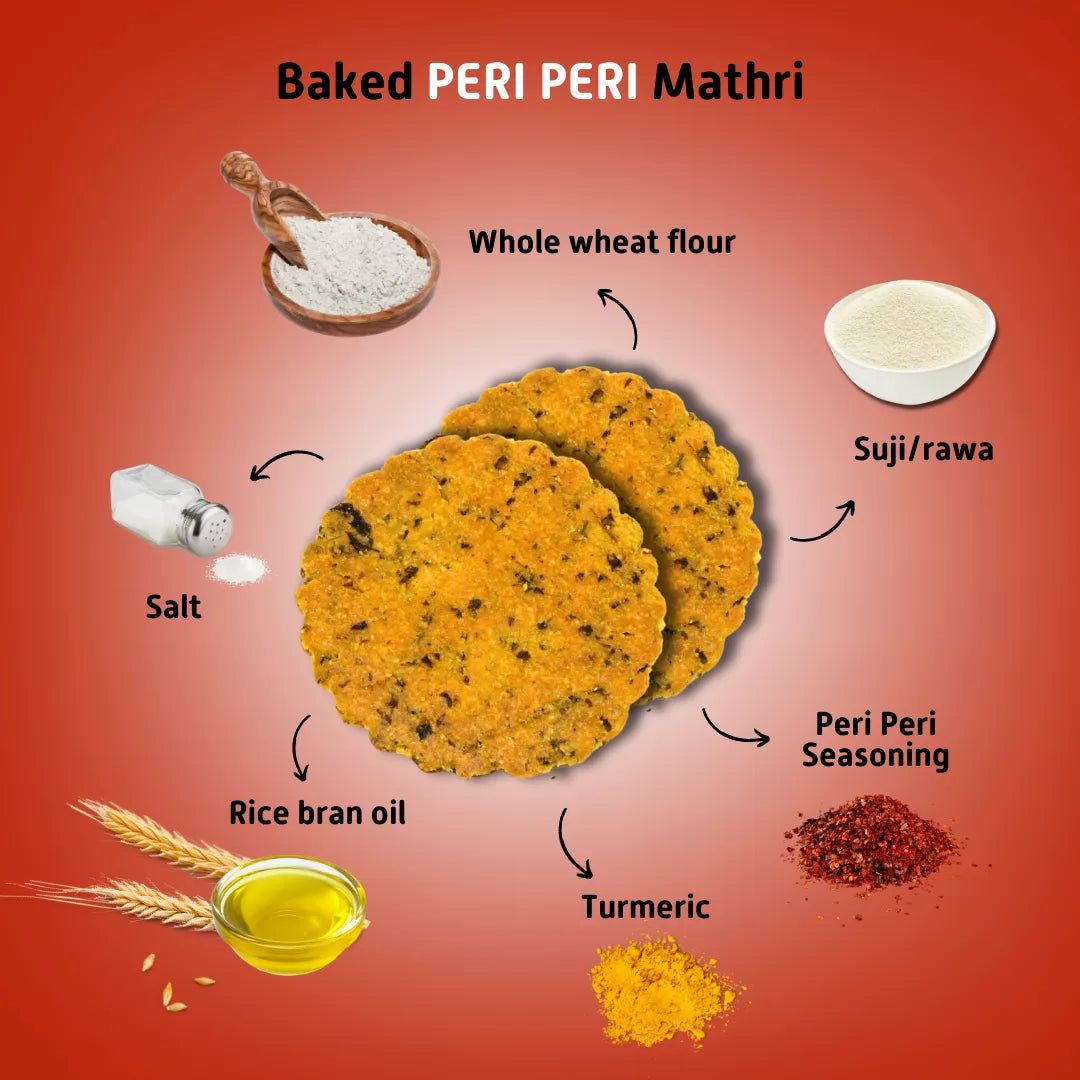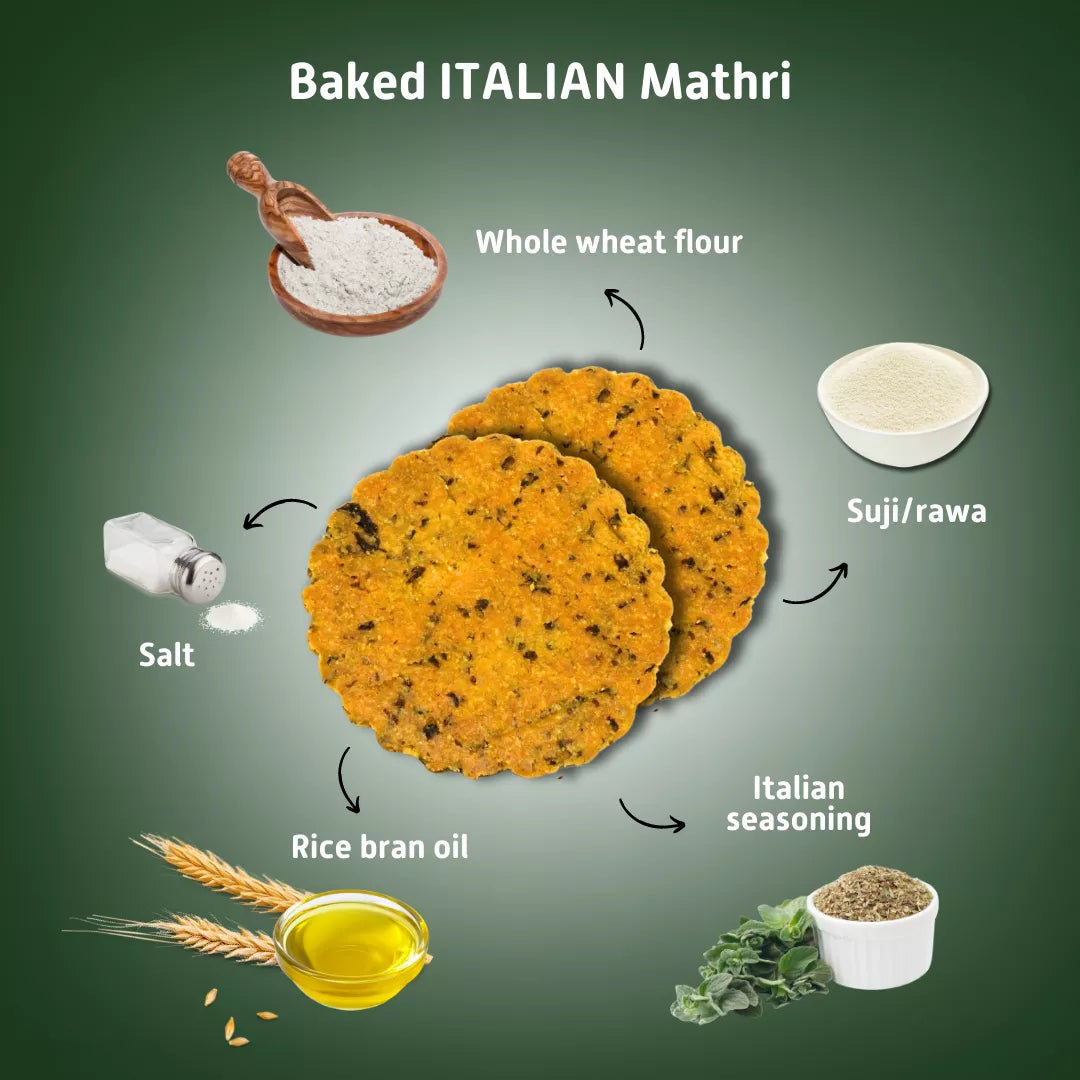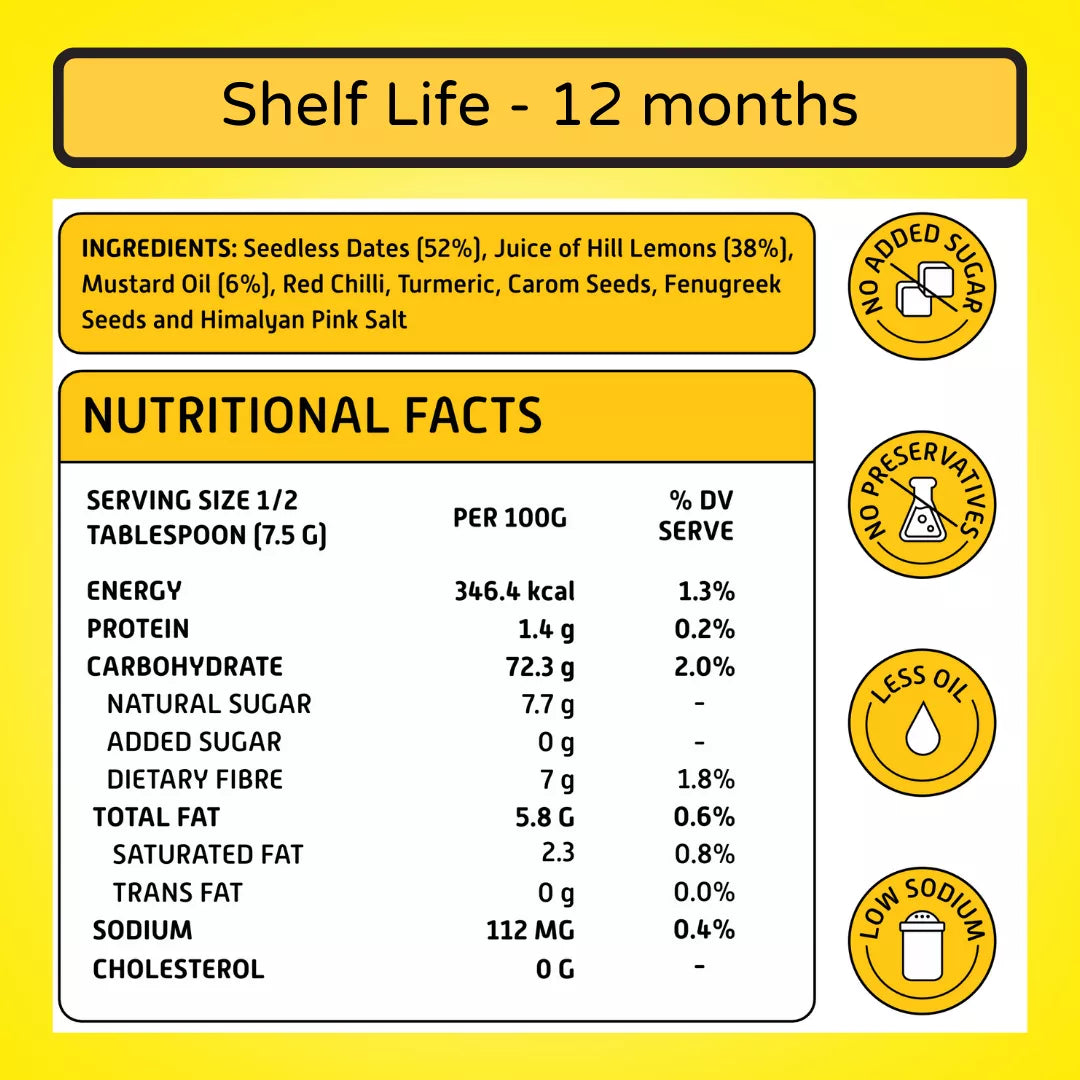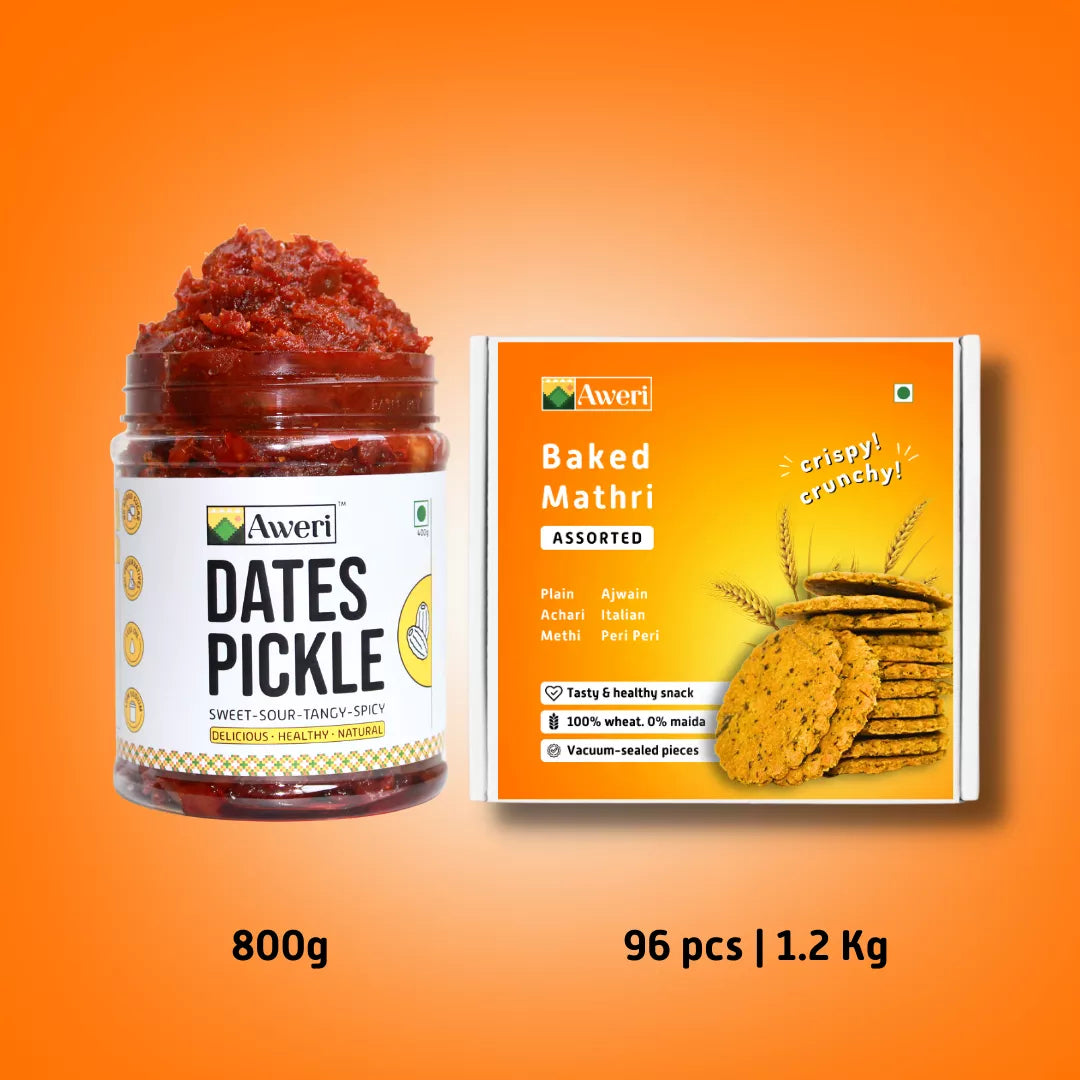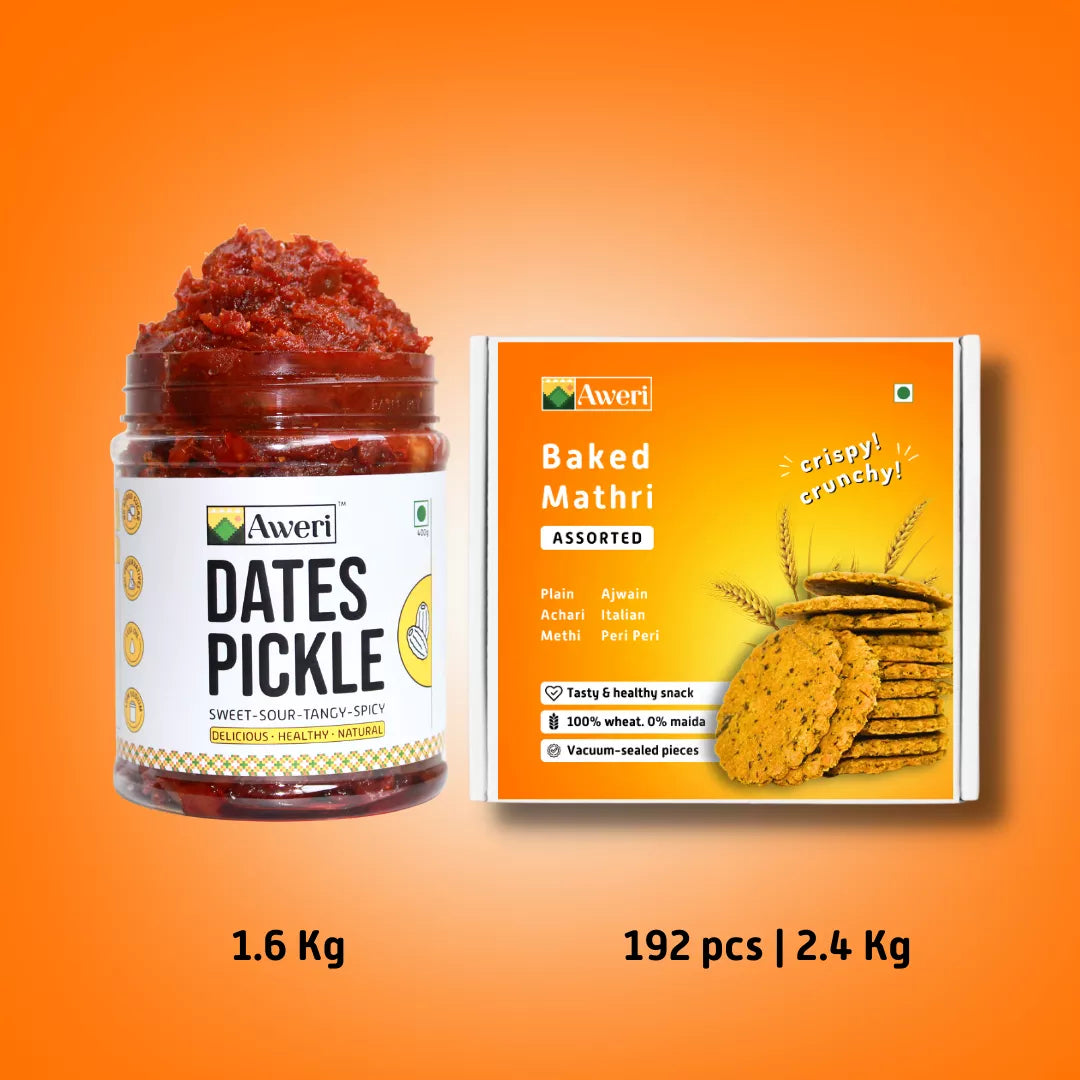 Dates Pickle - Assorted Baked Mathri Snacking Combo
Customers love our pickle & mathri!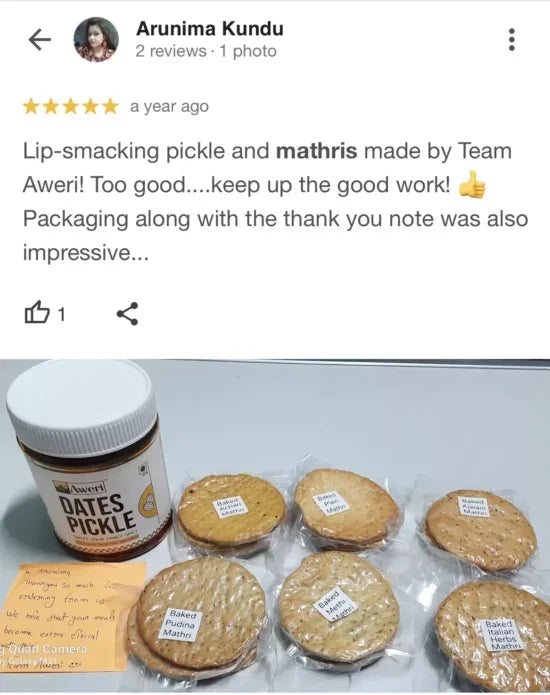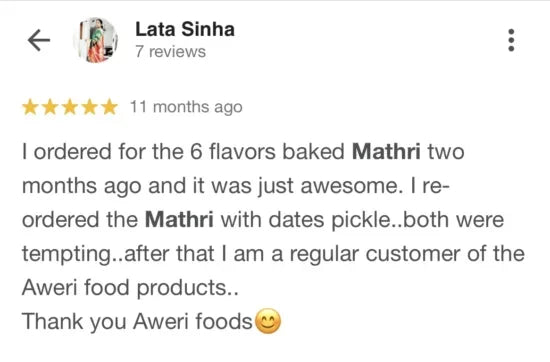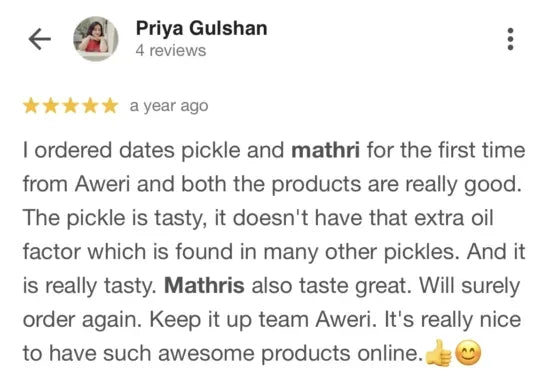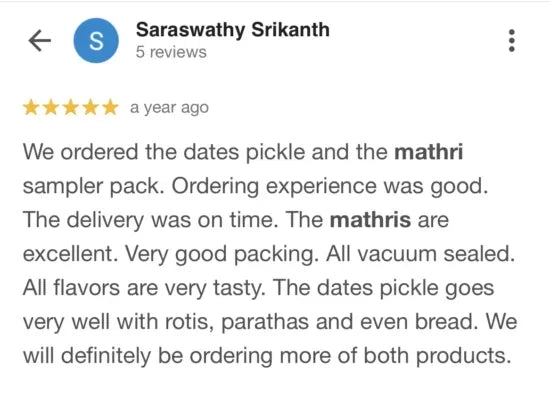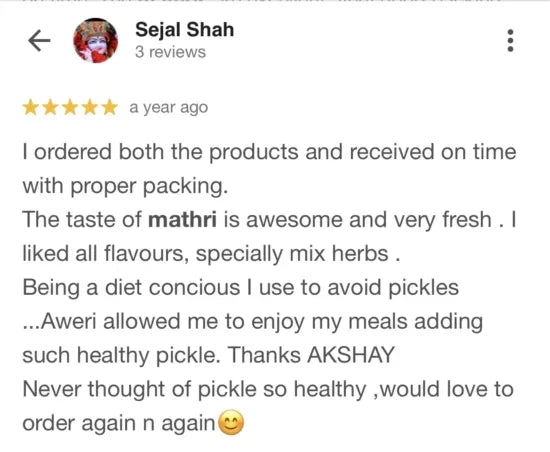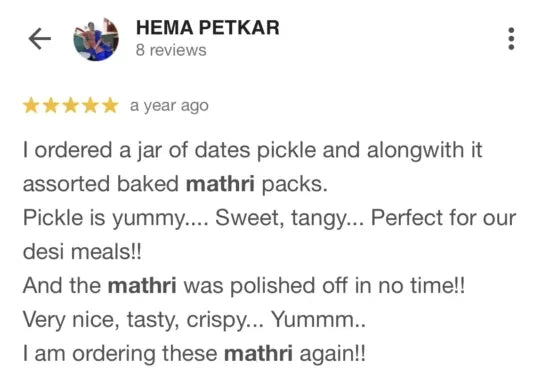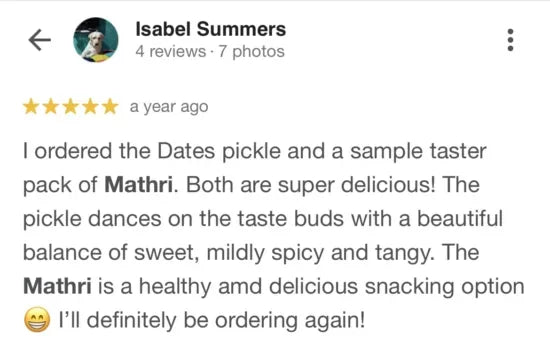 Try these combos & single packs
You will love this too...