Baked Ajwain Mathri
Baked, Not Fried
100% Wheat, 0% Maida
Vacuum-sealed Pieces
No Artificial Flavors
Looking for a snack that's both delicious and healthy? Meet Aweri's Baked Mathri in ajwain flavour. Your taste buds and stomach will both love this. Say goodbye to traditional mathris that are deep-fried in oil and hello to a crispy, a baked treat made with all wheat flour and sooji. With no refined flour and no frying, you can indulge in this guilt-free snack without any worry.
Enjoy our mathris anytime, anywhere – whether on the go or taking a break at home. A tip? Try this with our dates pickleSo what are you waiting for? Try Aweri's Baked Mathri today and discover the joy of a delicious and nutritious snack!
View full details
We can optionally add additional description to our product options/variants here. Ex: Weight/Size guides, or other common questions.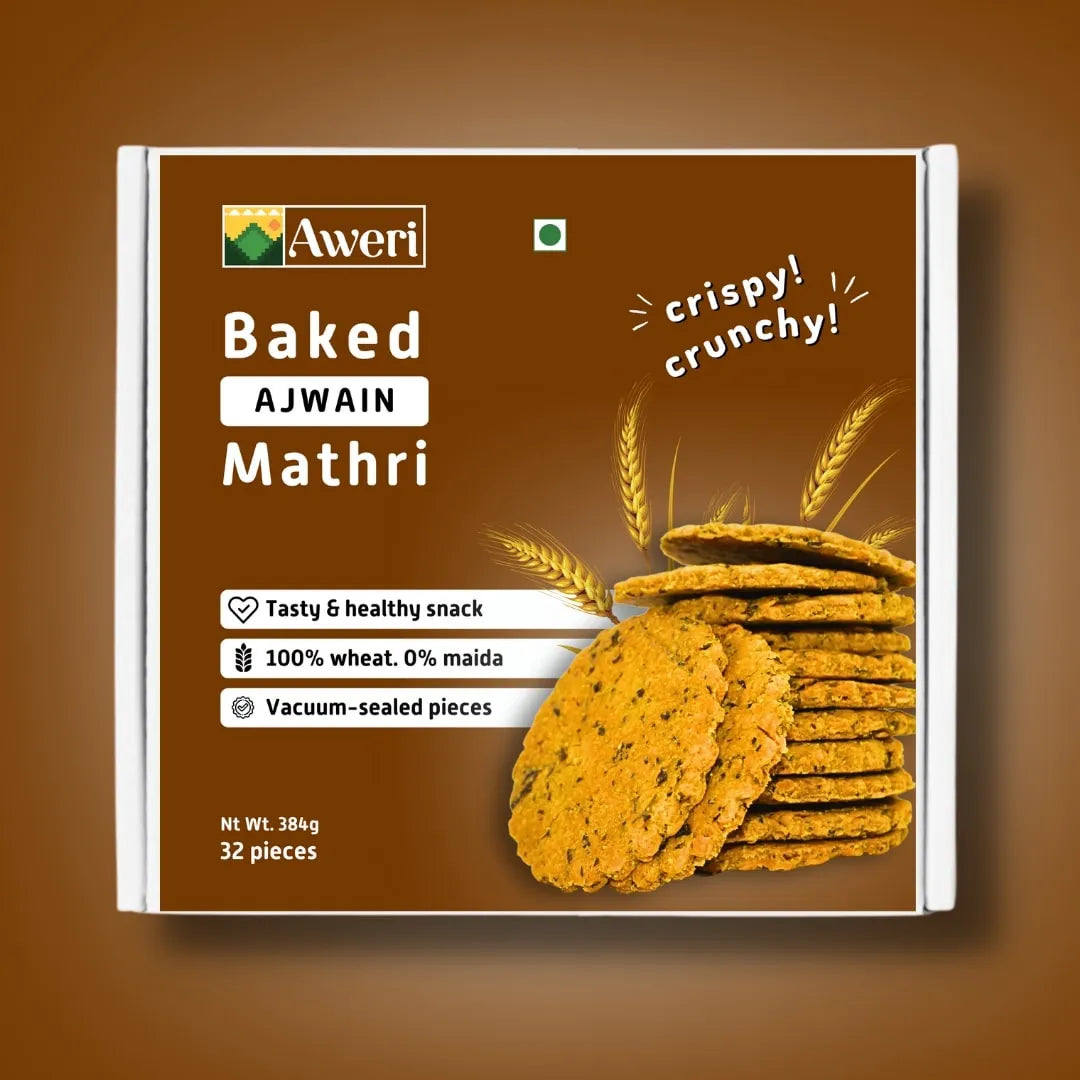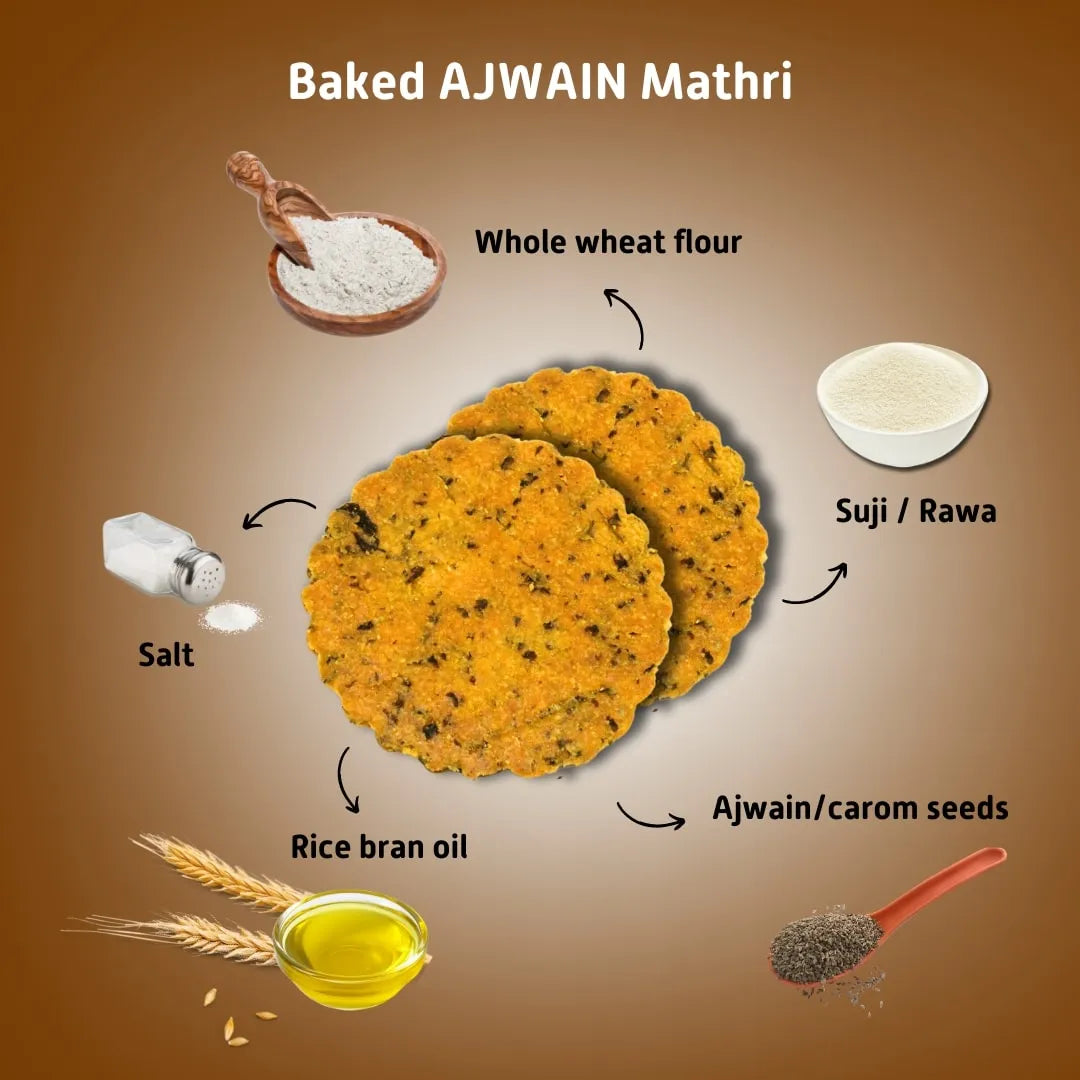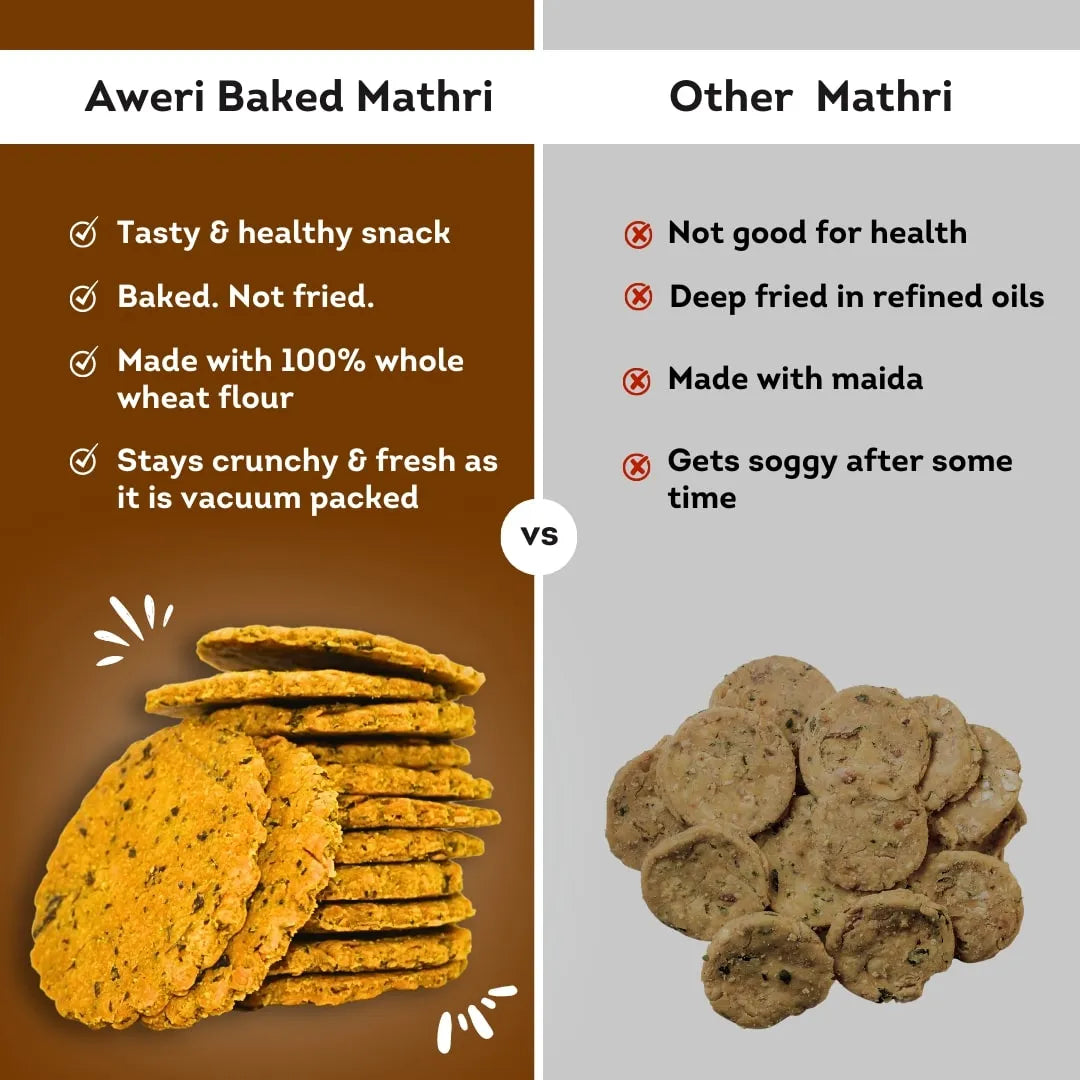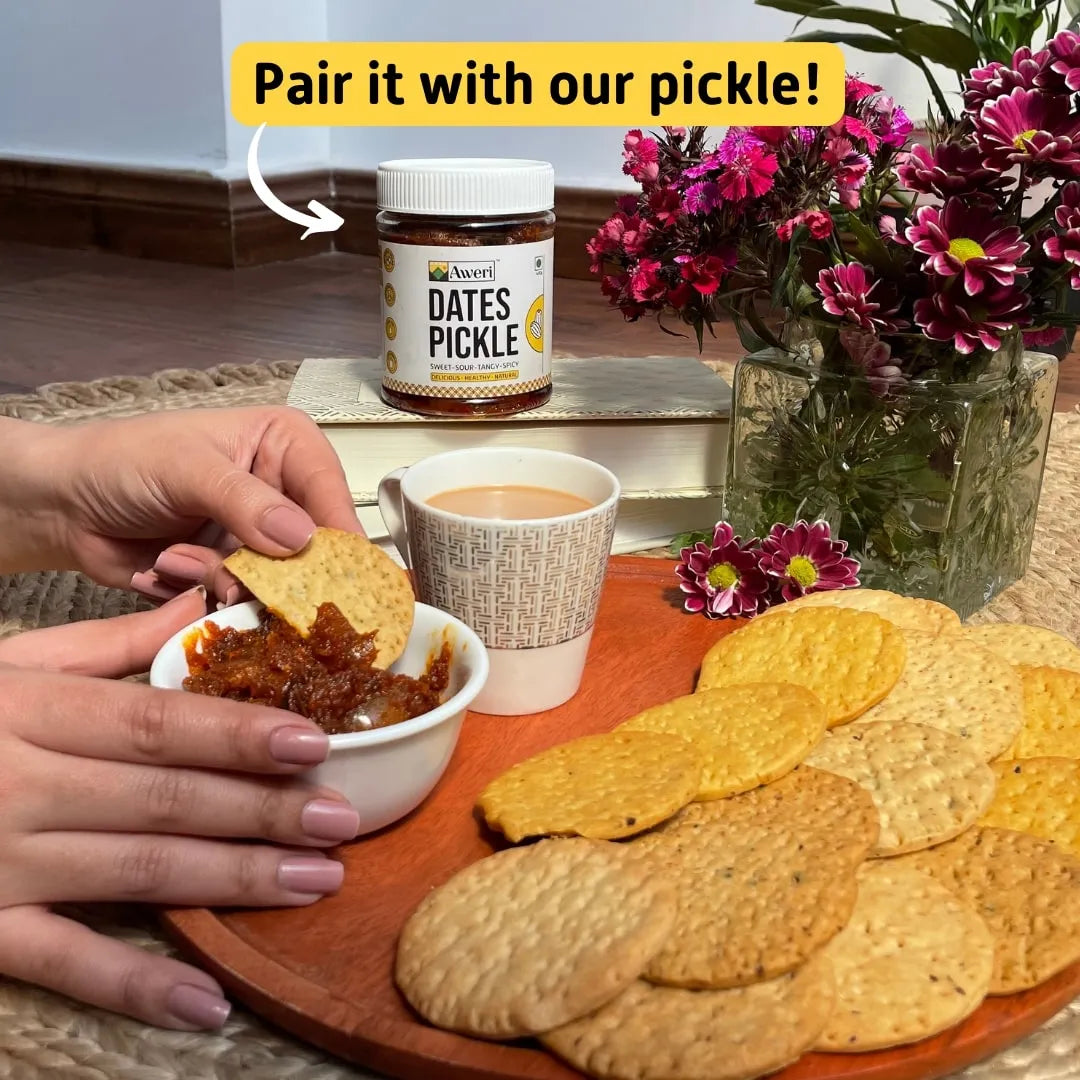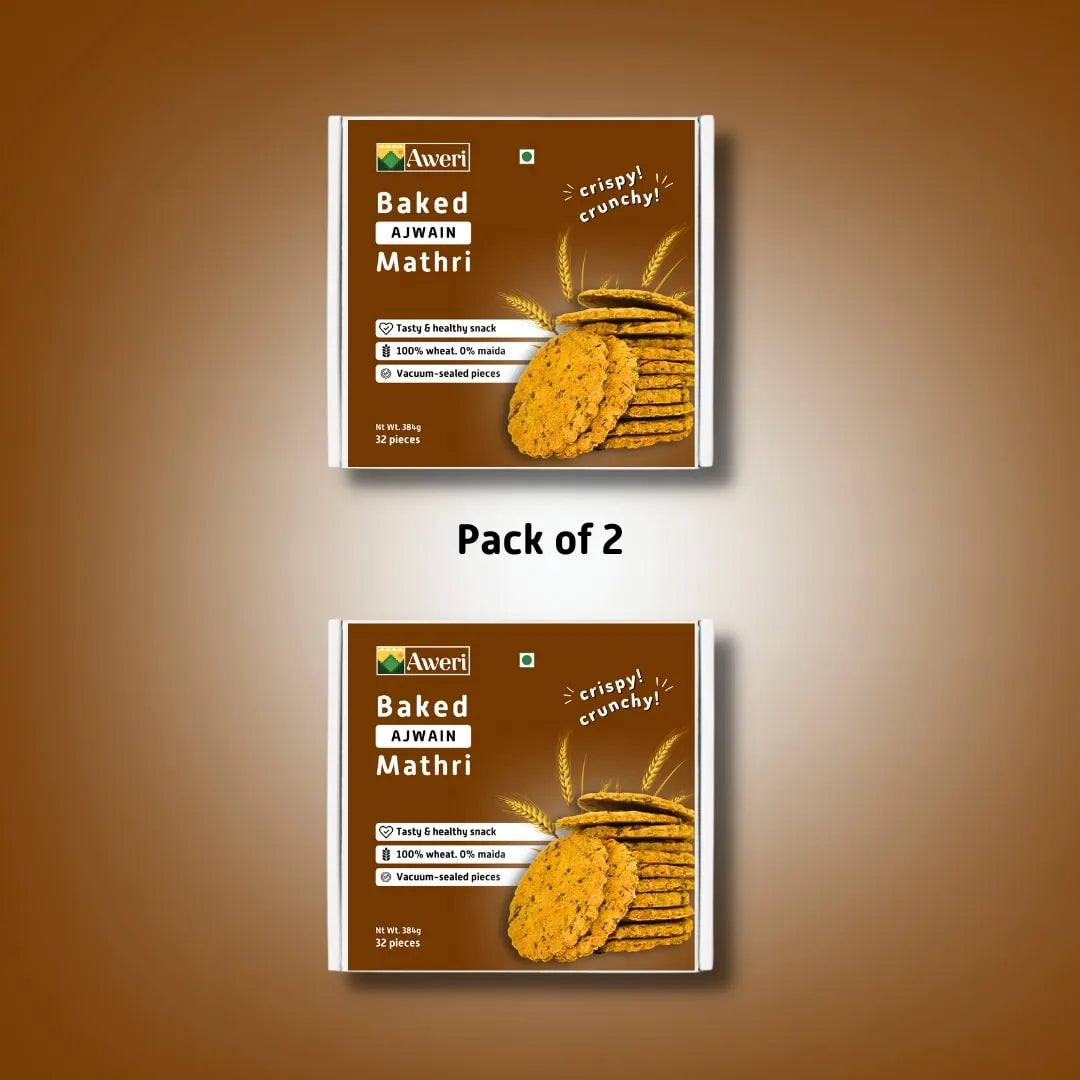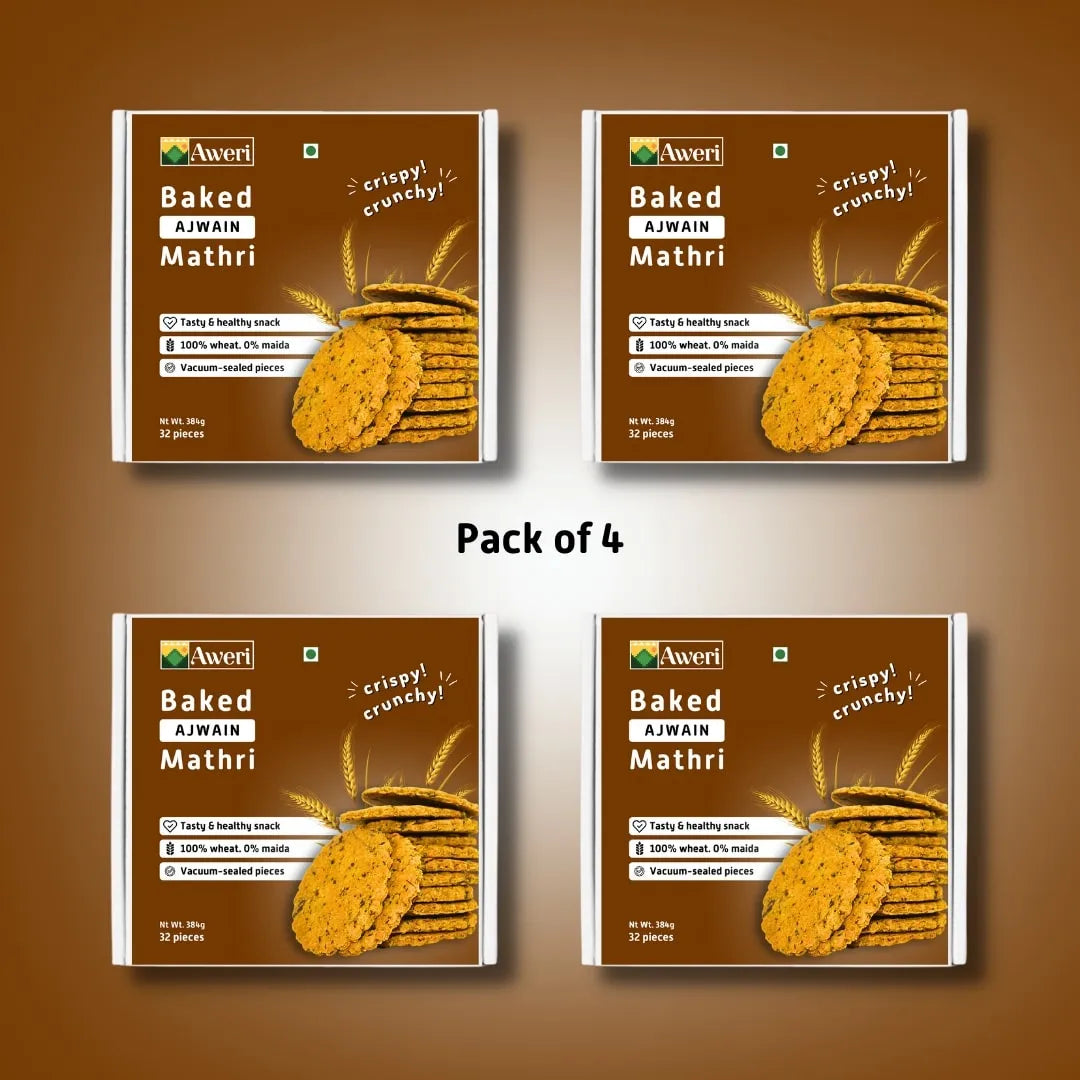 Customers love our mathri!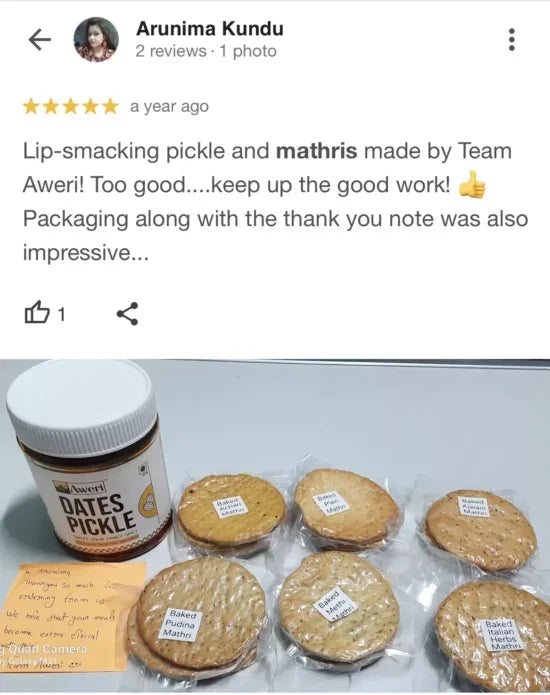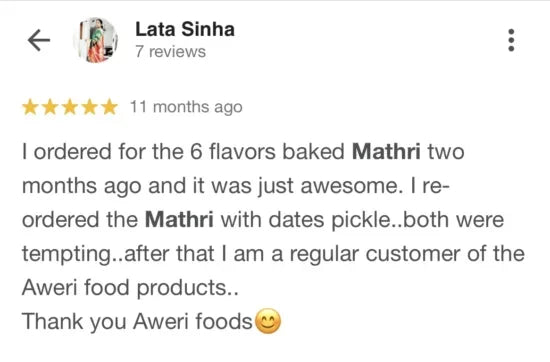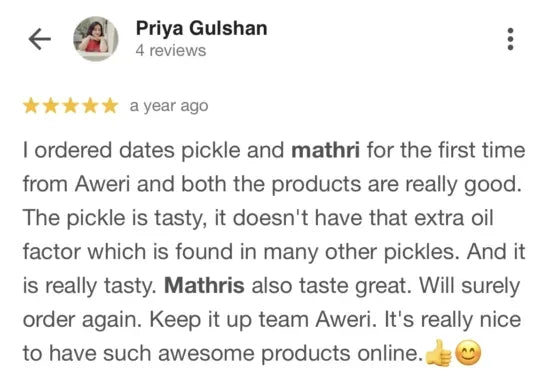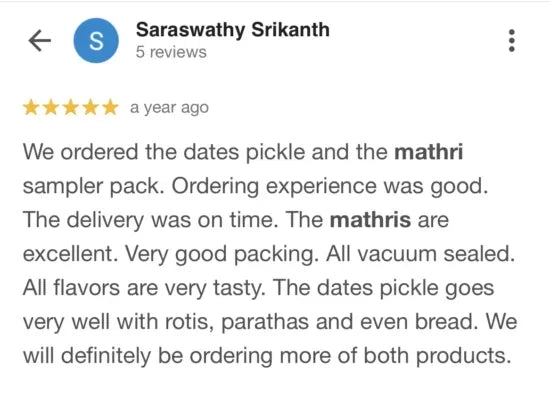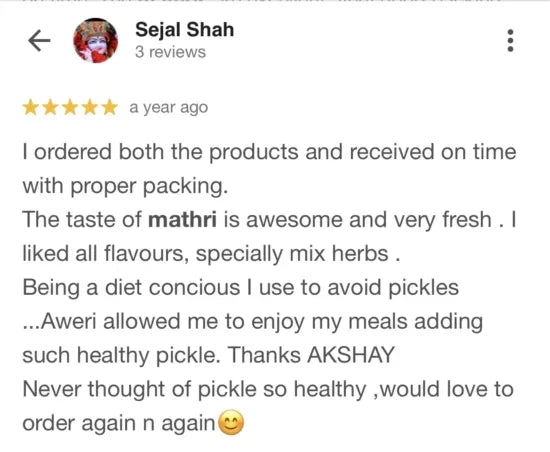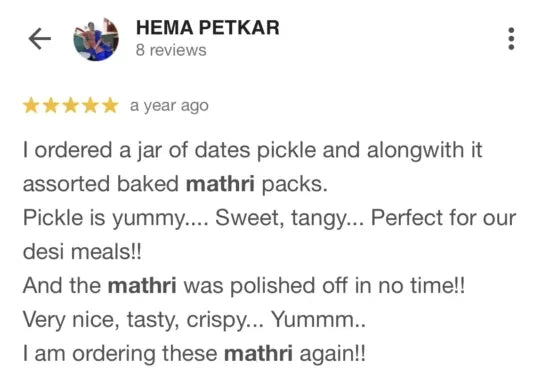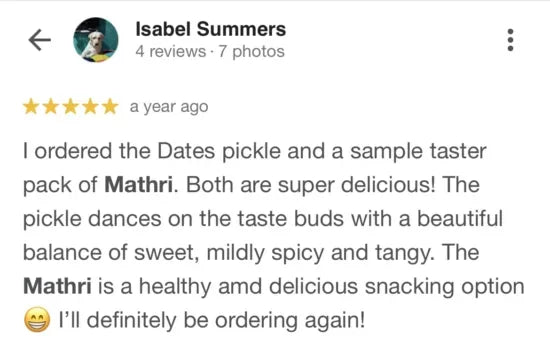 You will love this too...